Blazing Westerns!
12 Weeks of Western Fights, Chases, Bullets & Thrills!
Each show contains:
A classic cartoon!
A TV show with the The Lone Ranger, Sgt. Preston, Annie Oakley, Champion and others!
An episode of the serial "Zorro Rides Again!"
A cowboy feature starring John Wayne, Roy Rogers, Gene Autry, the 3 Mesquiteers & More!
You can download these actual posters, print them and add your name and other info to promote each showing.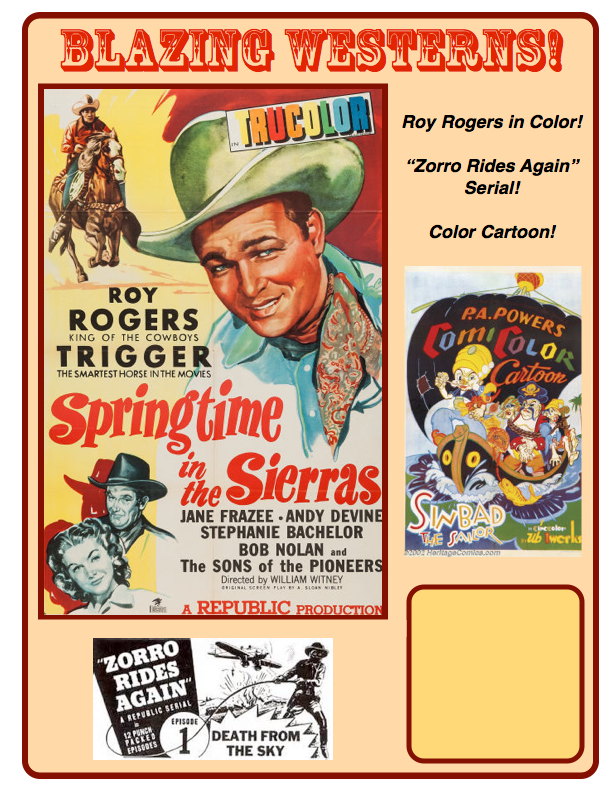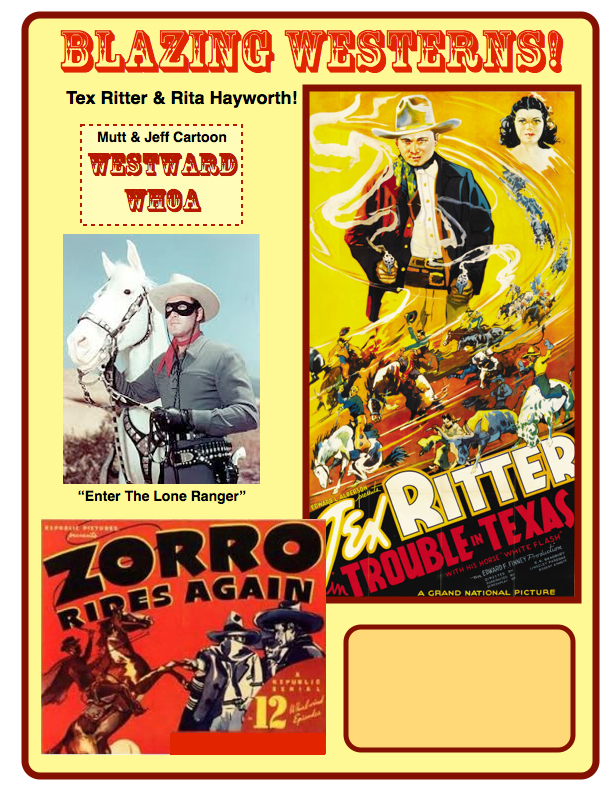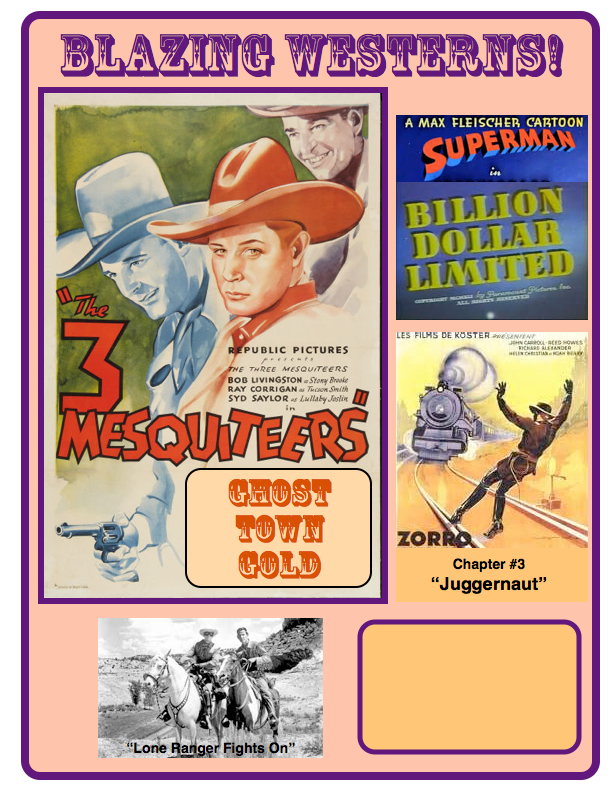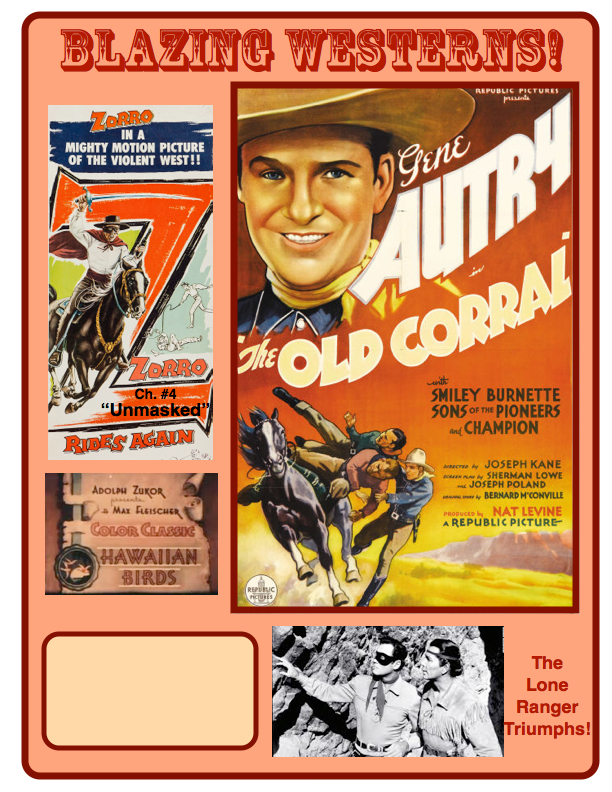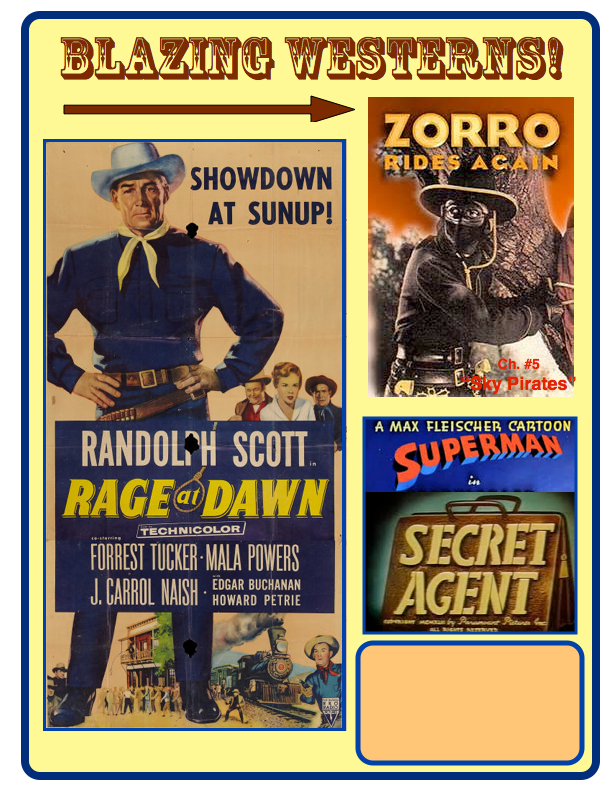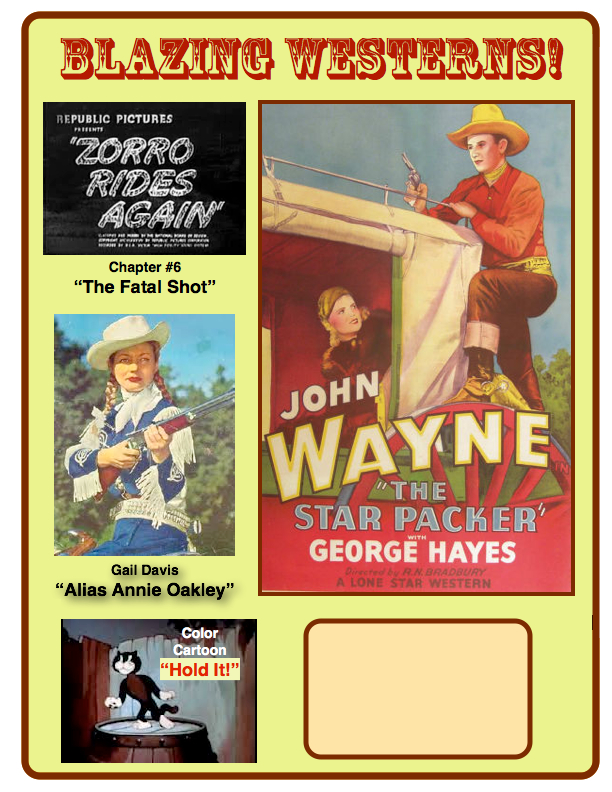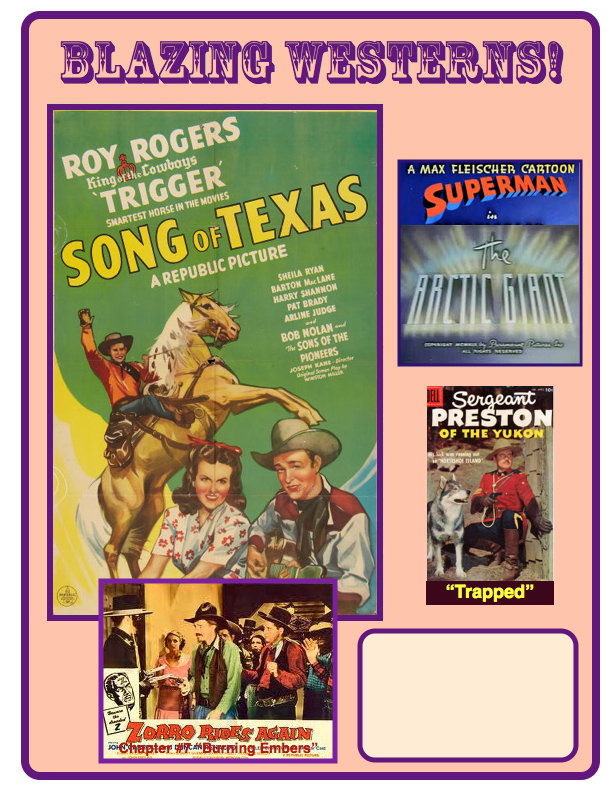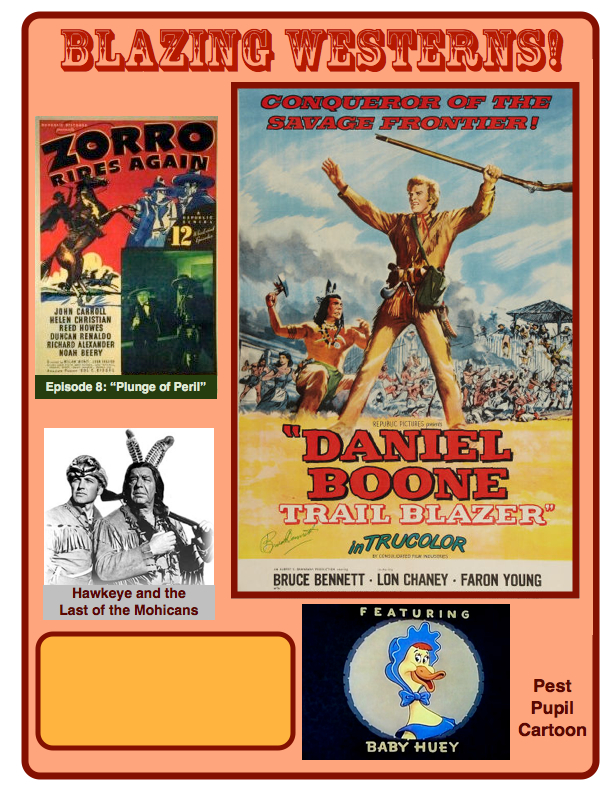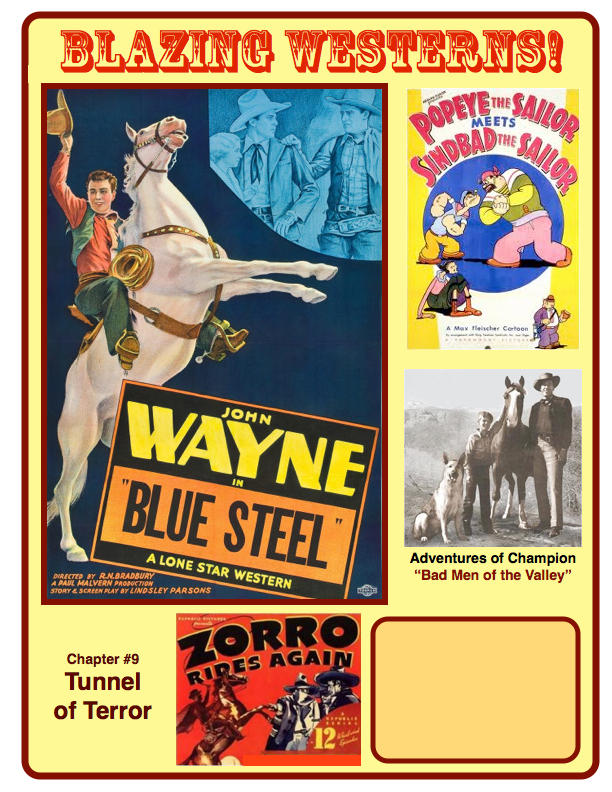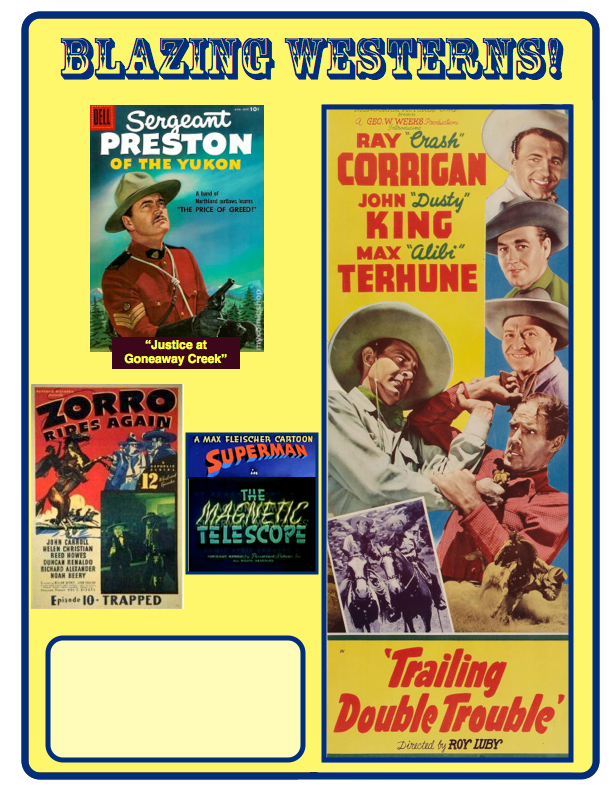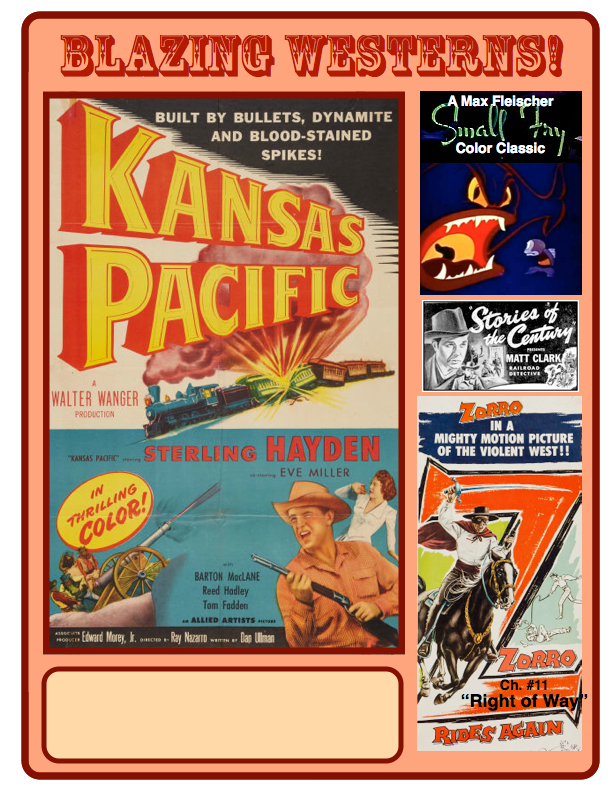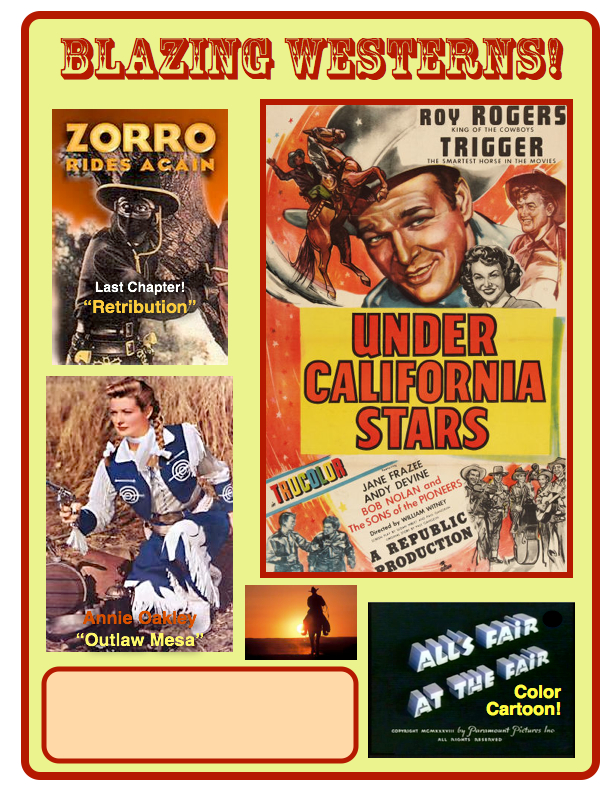 ---
---
Cafe Roxy is an enterprise of Festival Films
Phone or fax: 952-470-2172
Email: fesfilms@aol.com
---
Return to Roxy Shows