Celebrate National Gorilla Suit Day!
Gorilla clips and trailers, the strangest monkey cartoon ever made, Superman Vs. Gargantua, White Pongo, Robot Monster & More!
Complete and Uncut -- the incomparable WHITE GORILLA!
Or try Gorilla Brunch where the shorts repeat after one hour and no "White Gorilla" feature to scare away your audience!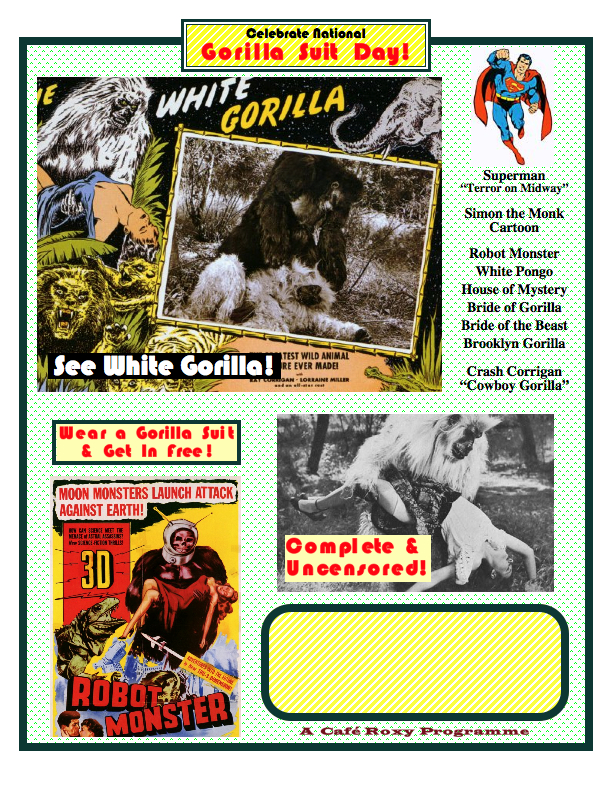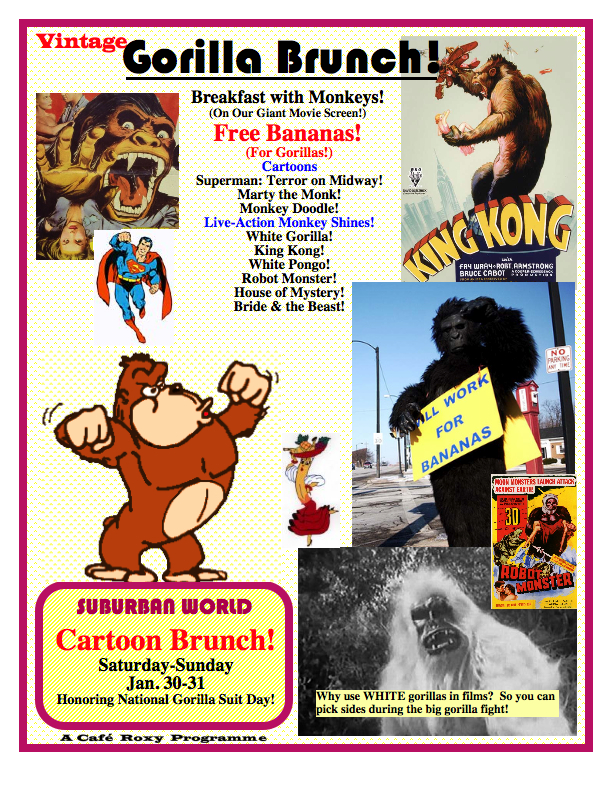 ---
Cafe Roxy Pricing
How to Order
Email: fesfilms@aol.com
Return to Roxy Shows