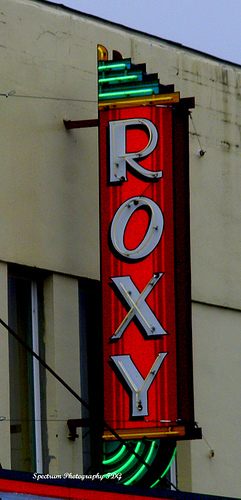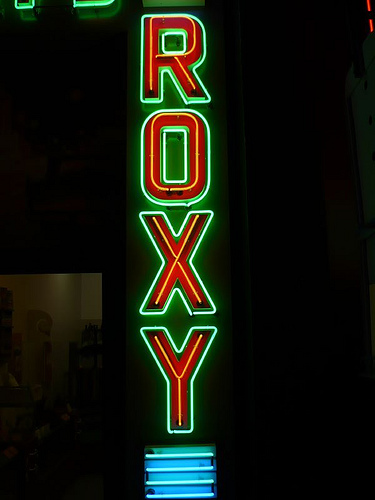 Matinee Jr. for Libraries!
The Best of Roxy in a 12-week marathon of FUN!
These Saturday Matinees right out of the 1940s and '50s are designed to be shown Free in Libraries.
They are family friendly for kids of all ages. Most programs run 65 to 75 minutes to fit library time slots.
Each Matinee contains cartoons, comedies, feature excerpts and a serial chapter from "Flash Gordon Conquers the Universe!"
Two longer programs contain features -- the animated Gulliver's Travels and Flying Deuces with Laurel and Hardy.
All 12 programs are completely different. They may be purchased and shown individually as scheduling permits.
All films are warranted to be in the public domain. Public Performance rights are included!
Watch excerpts from Matinee Jr. for Libraries!
A Free sample disc for this program is available on request!
---
You can download these actual posters, print them and add your name and other info to promote each showing.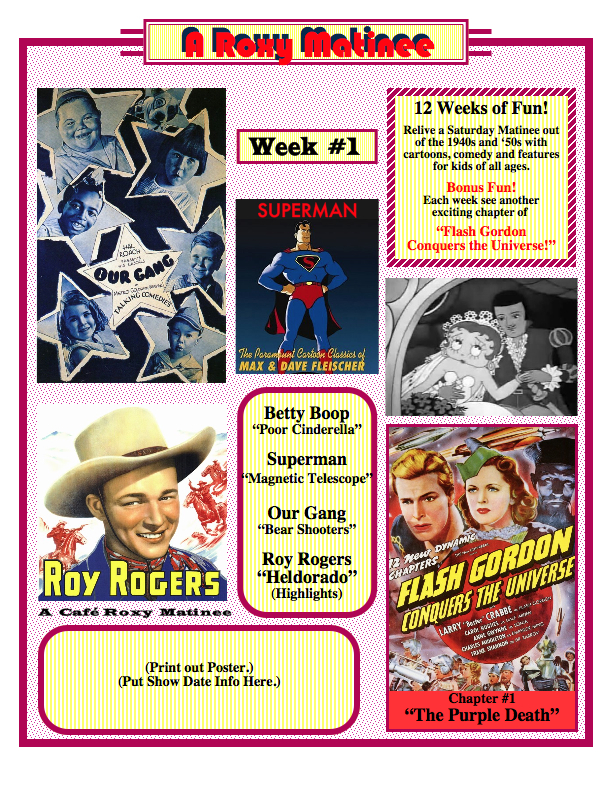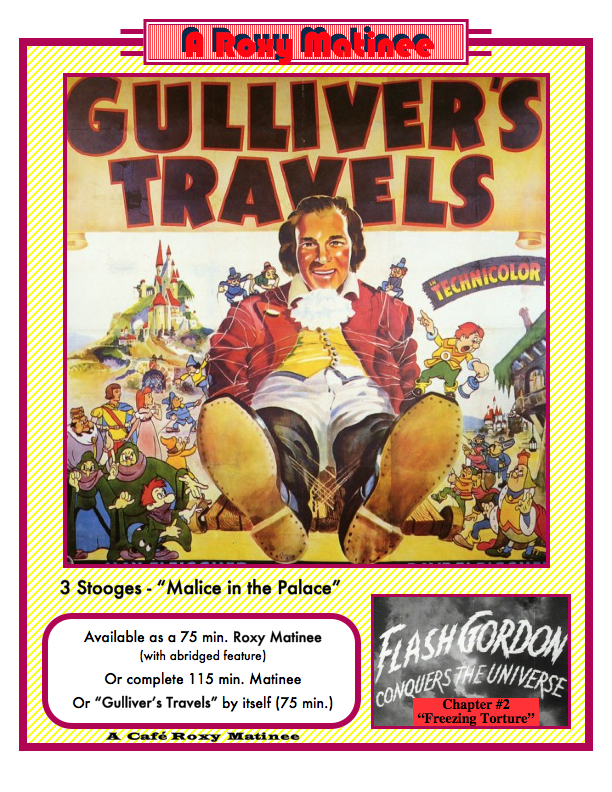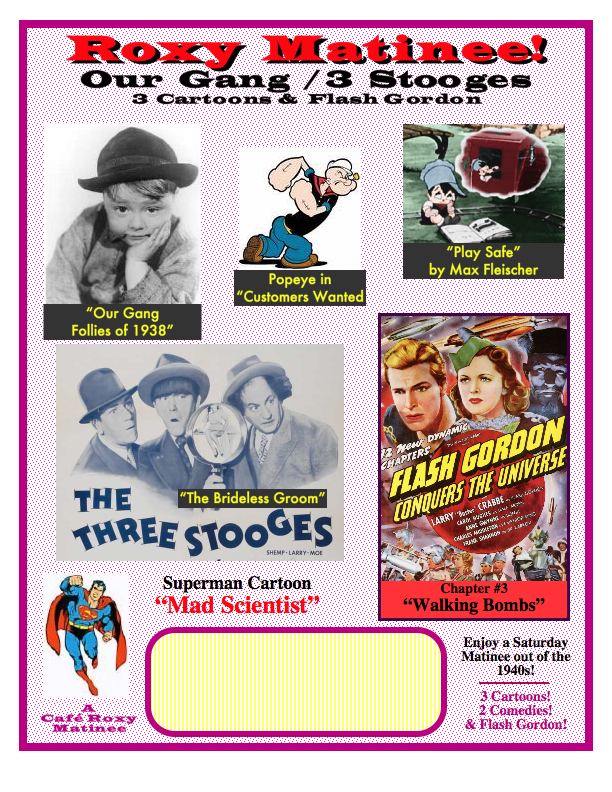 ---
---
Cafe Roxy is an enterprise of Festival Films
Phone or fax: 952-470-2172
Email: fesfilms@aol.com
---
Return to Roxy Shows