The Big Crime!
13 Weeks of Mystery & Madness!
Each show contains:
A classic cartoon!
An episode of Dragnet, Racket Squad, Man With a Camera or similar TV Crime Epic!
An episode of the serial "Gang Busters!"
A Feature Mystery or Classic Film-Noir!
You can download these actual posters, print them and add your name and other info to promote each showing.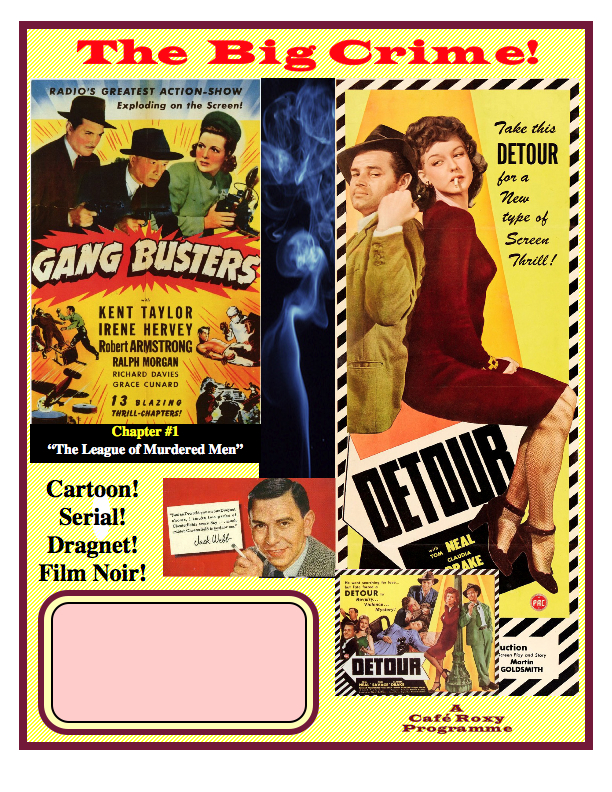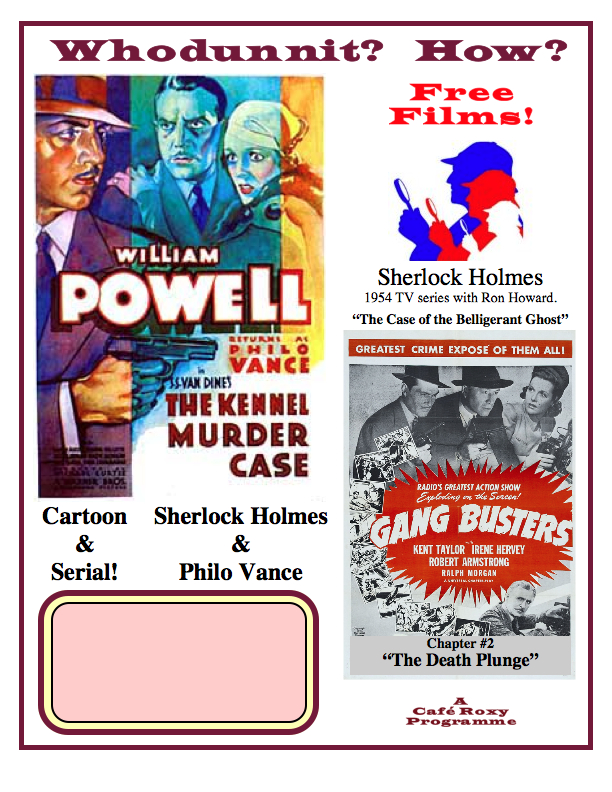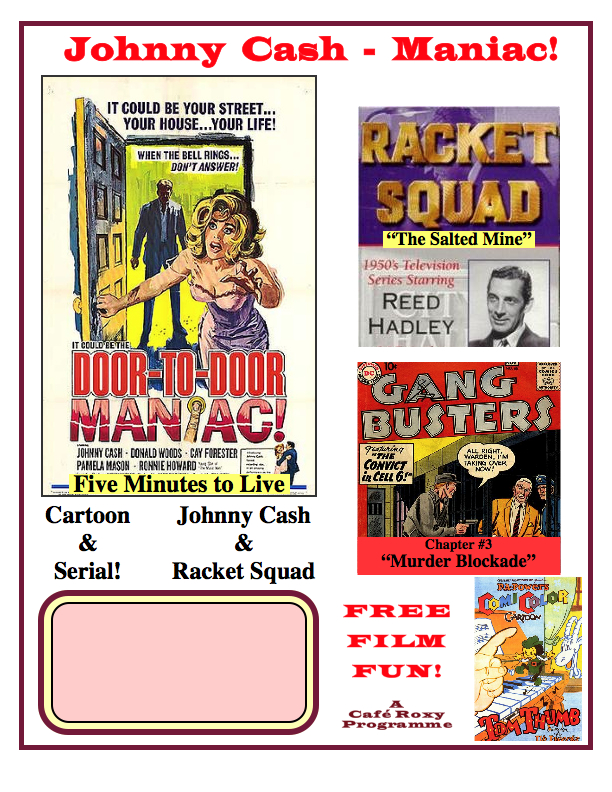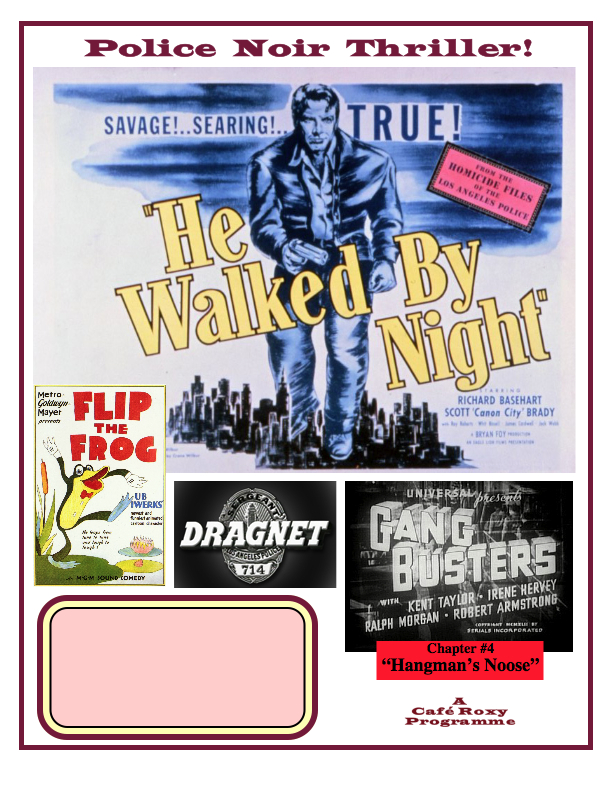 ---
---
Cafe Roxy is an enterprise of Festival Films
Phone or fax: 952-470-2172
Email: fesfilms@aol.com
---
Return to Roxy Shows