All-Star Variety Shows!
If the Roxy Sampler Show is a hit, here are 12 more weeks of much the same --
Only better!
Each show contains:
An episode of the Beverly Hillbillies!
A classic black and white cartoon!
Betty Boop, Popeye and Superman Cartoons!
An episode of the serial "Undersea Kingdom!"
A silent comedy starring Buster Keaton!
TV Commercials, Trailers and Special Added Attractions!
You can download these actual posters, print them and add your name and other info to promote each showing.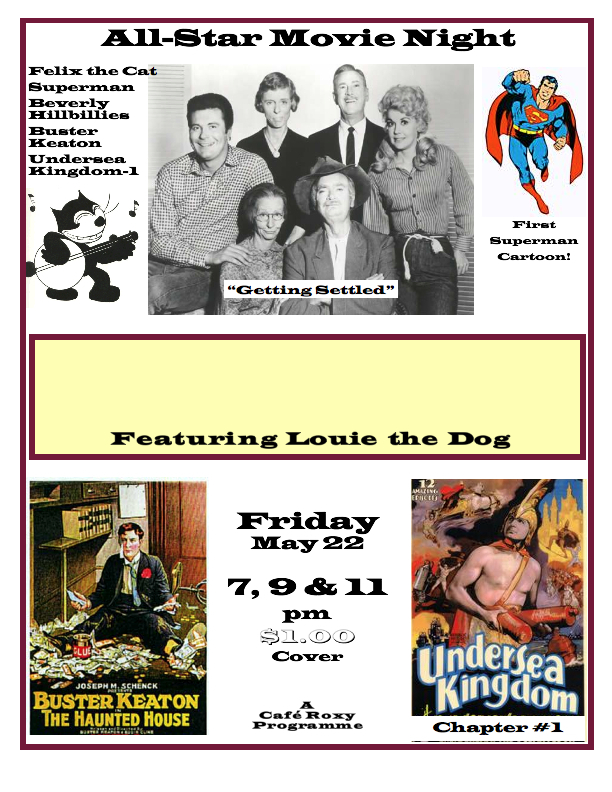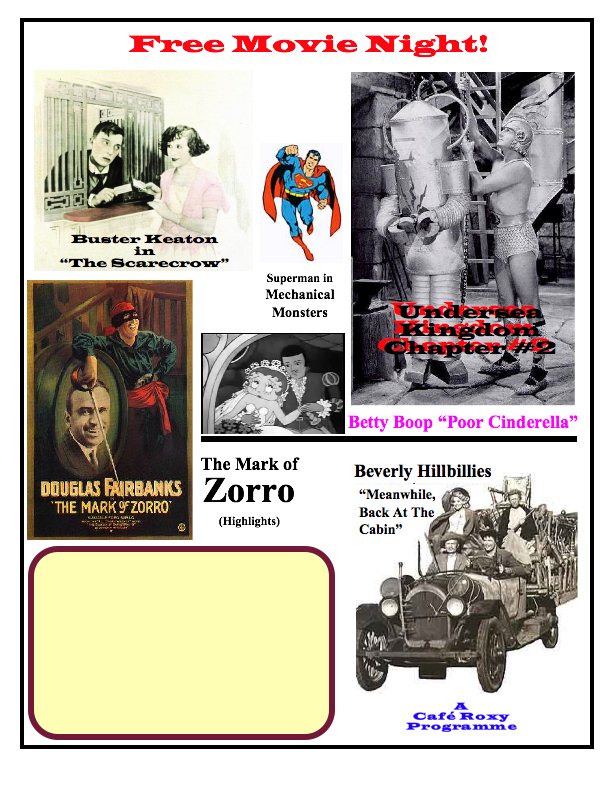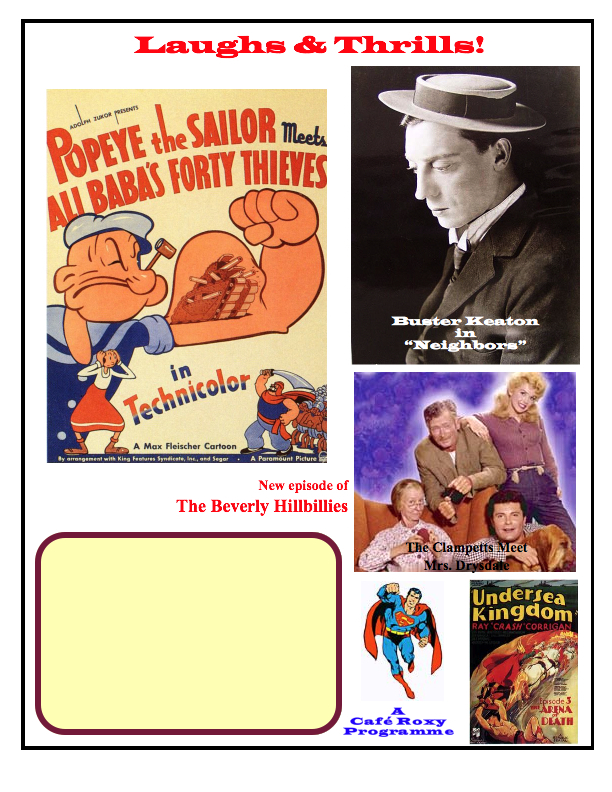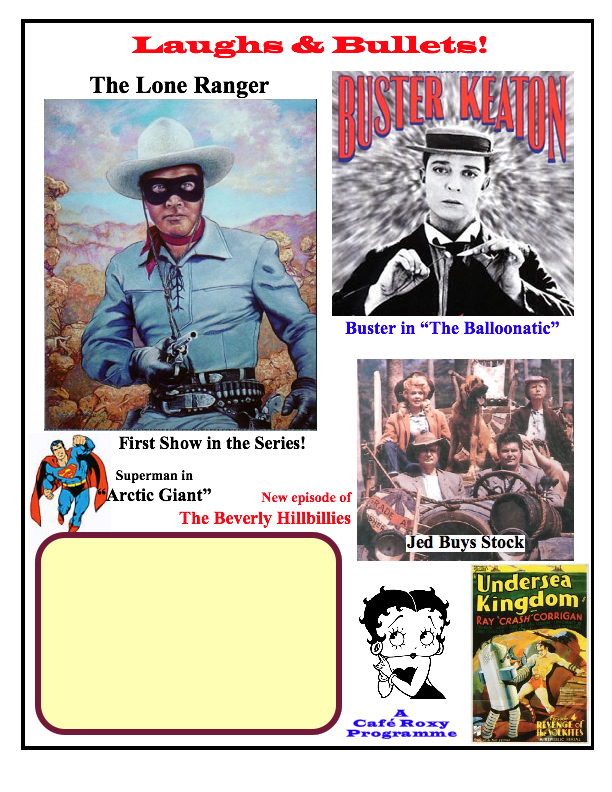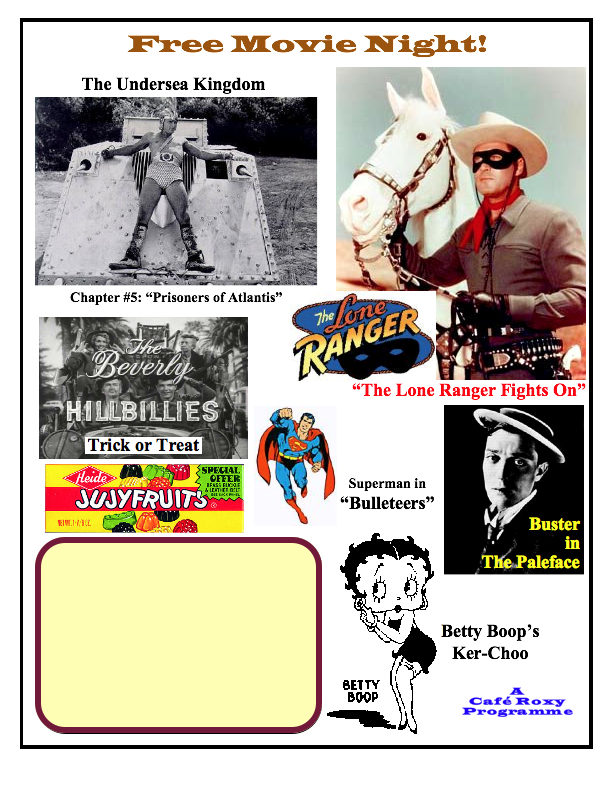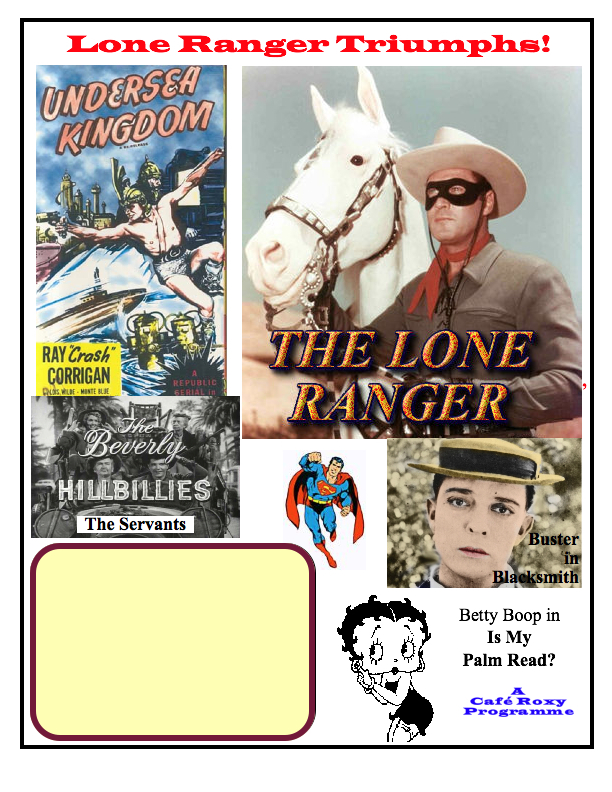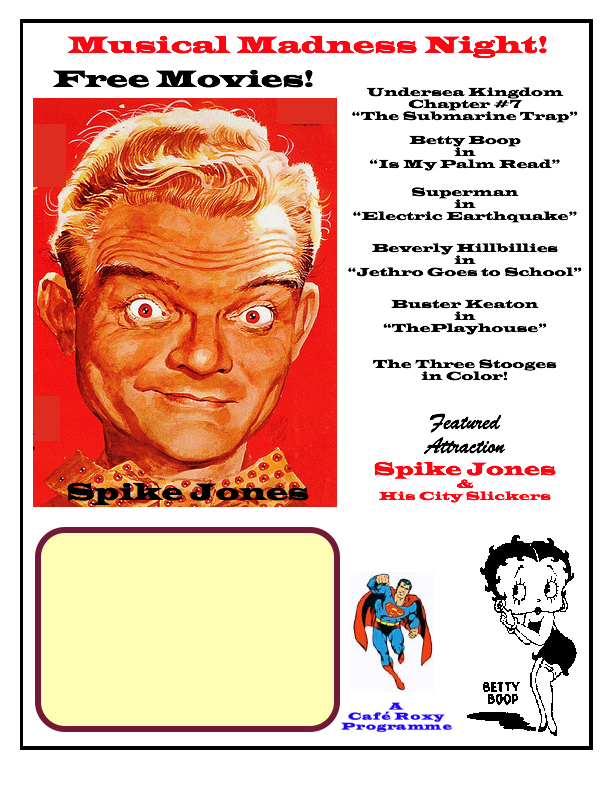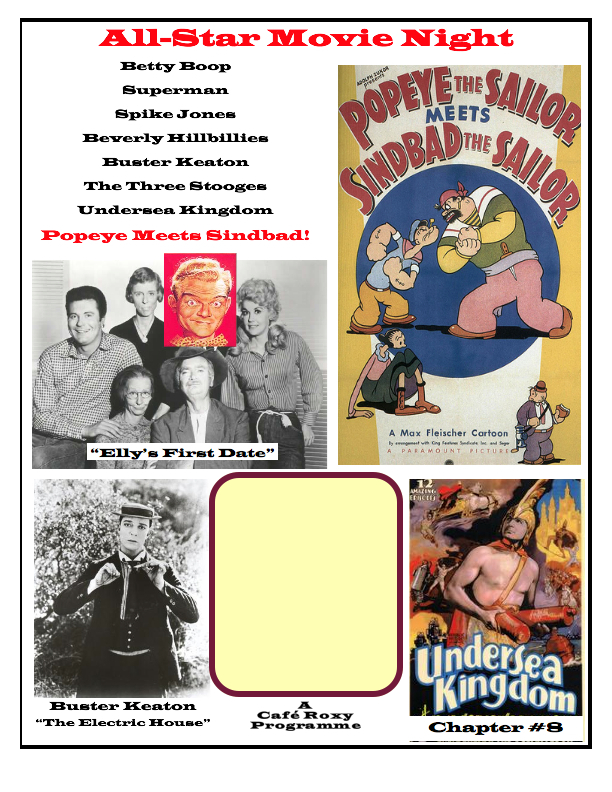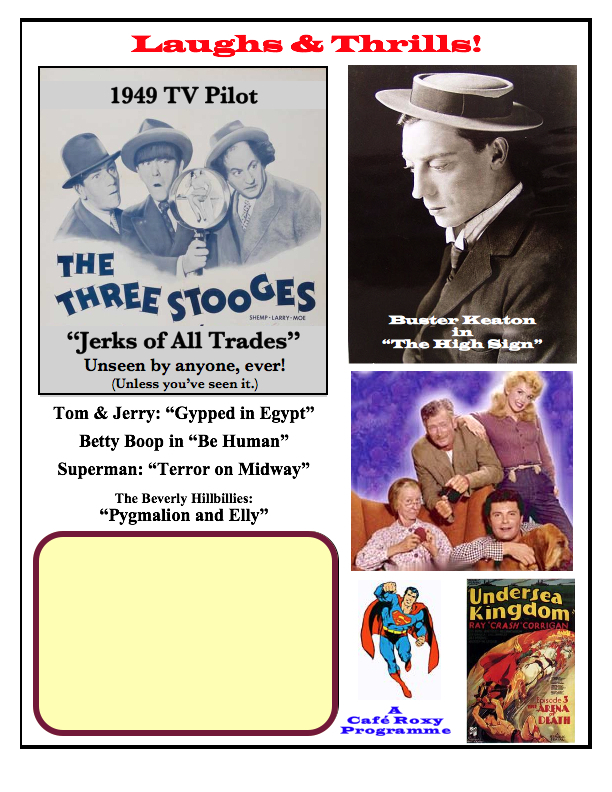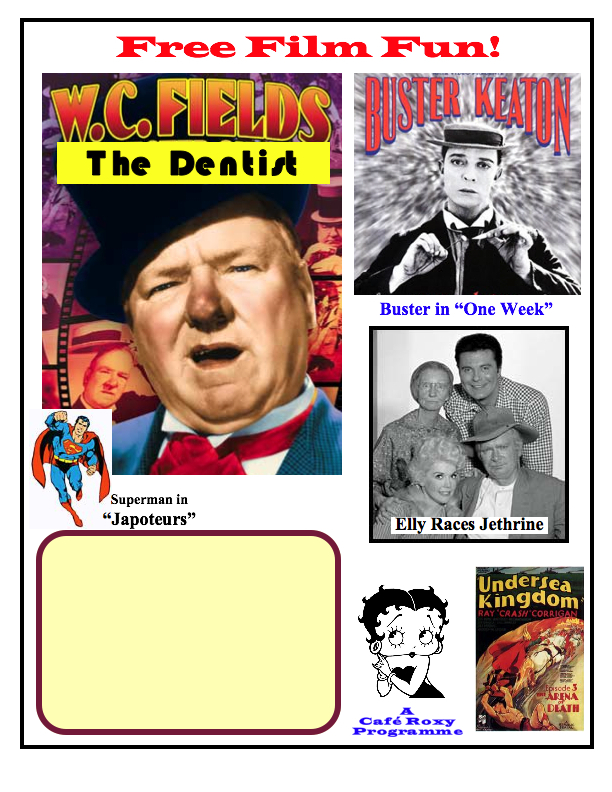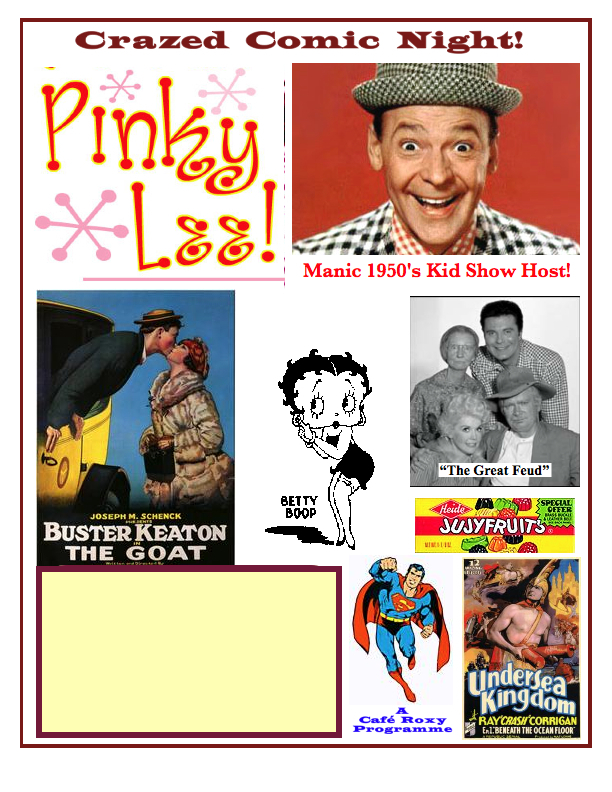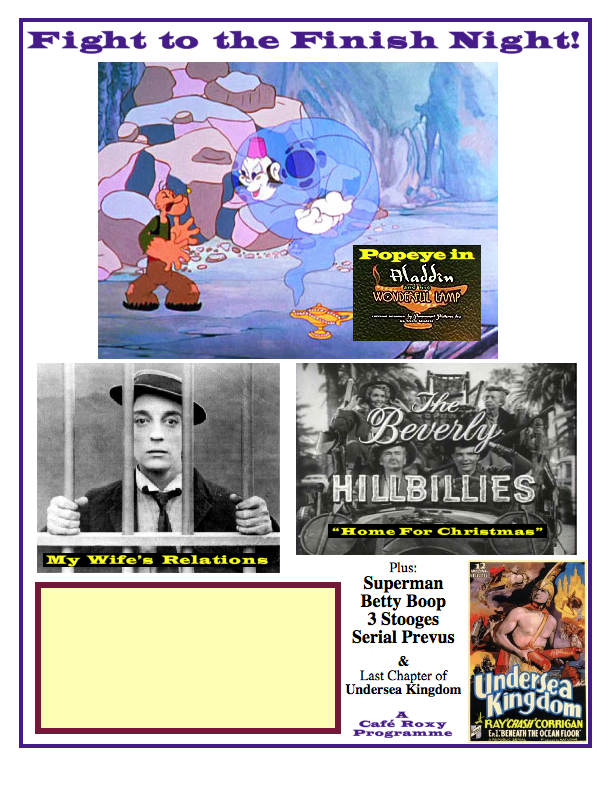 ---
---
Cafe Roxy is an enterprise of Festival Films
Phone or fax: 952-470-2172
Email: fesfilms@aol.com
---
Return to Roxy Shows