12 Turkeys in Space!
12 MORE Weeks of the Worst SCI-FI Movies Ever Made!
From yesterday's future when space ships were toys and Saturn was an hour away!
Each Contains an Episode of the Sci-Fi/Western Serial "The Phantom Empire!"
Plus TV Flash Gordon, Godzilla, Trailers, Cartoons and Surprises!
---
You can download these actual posters, print them and add your name and other info to promote each showing.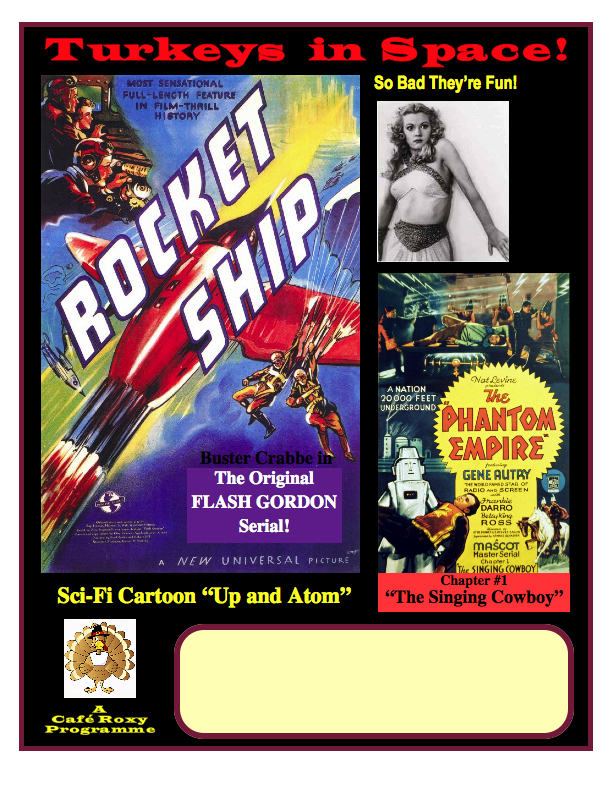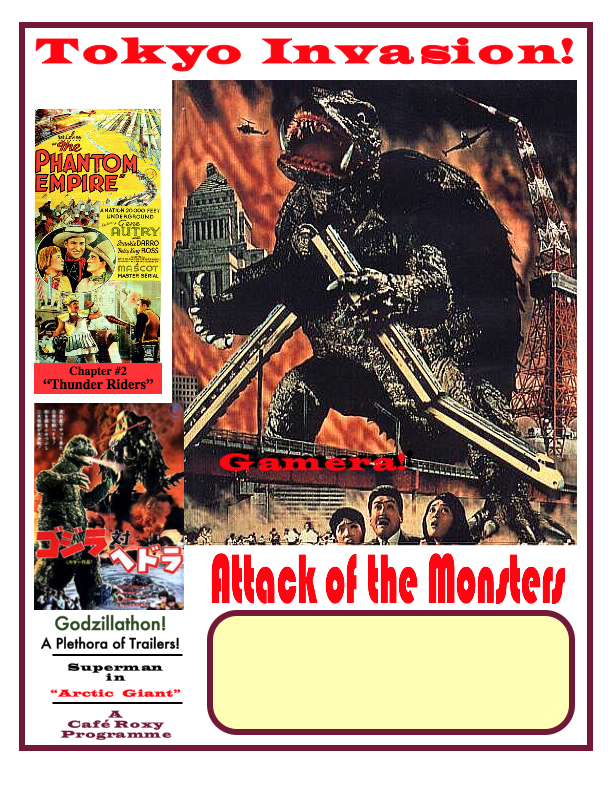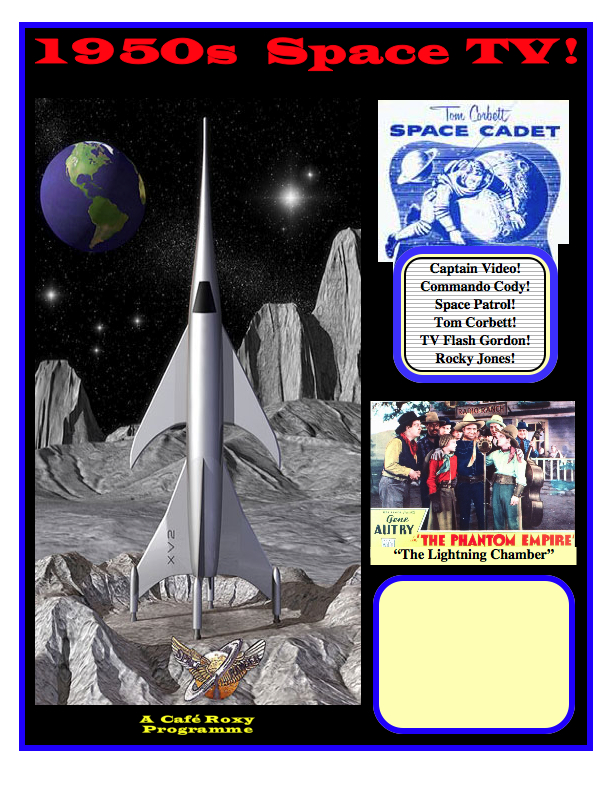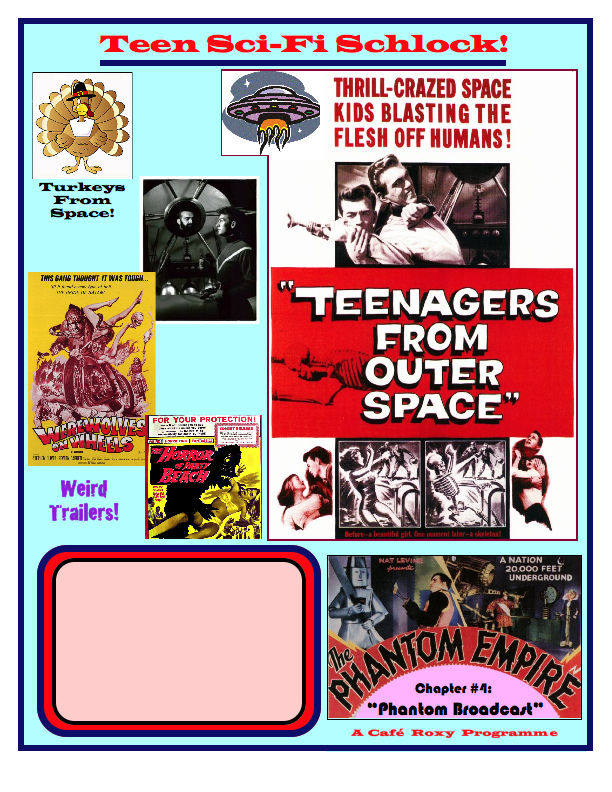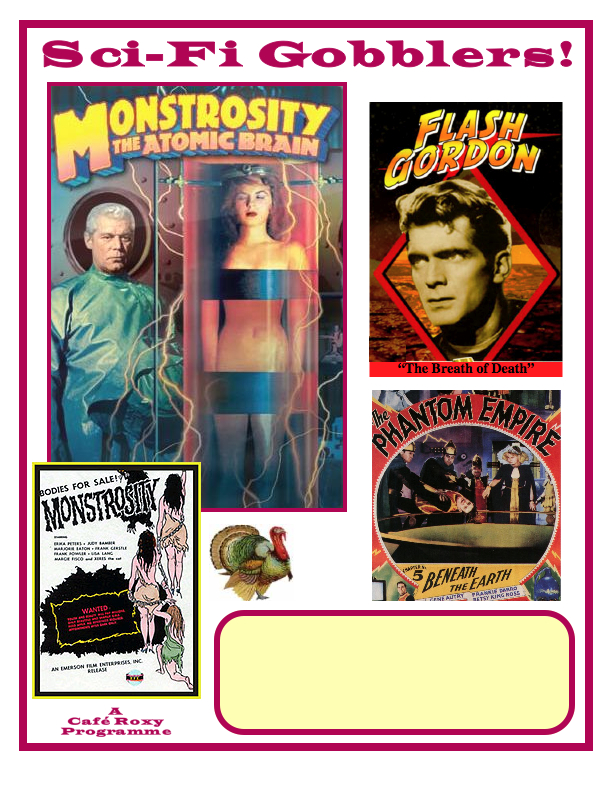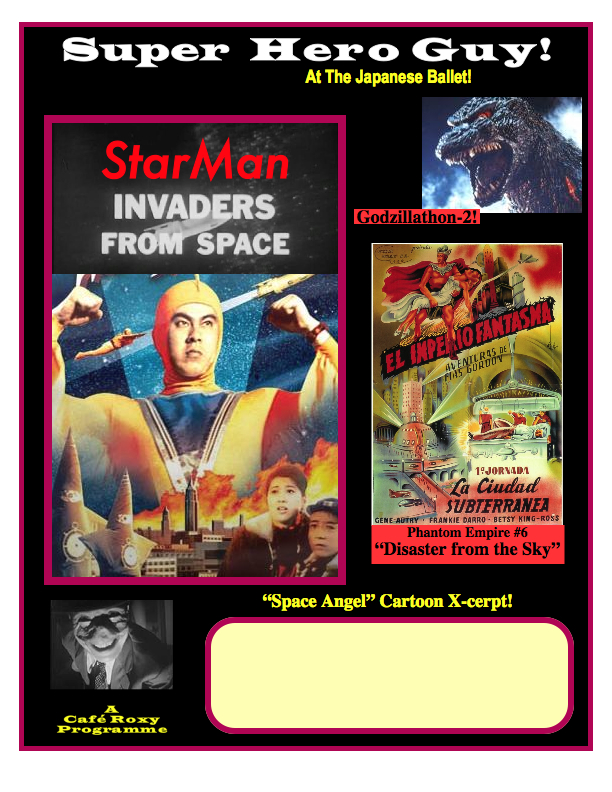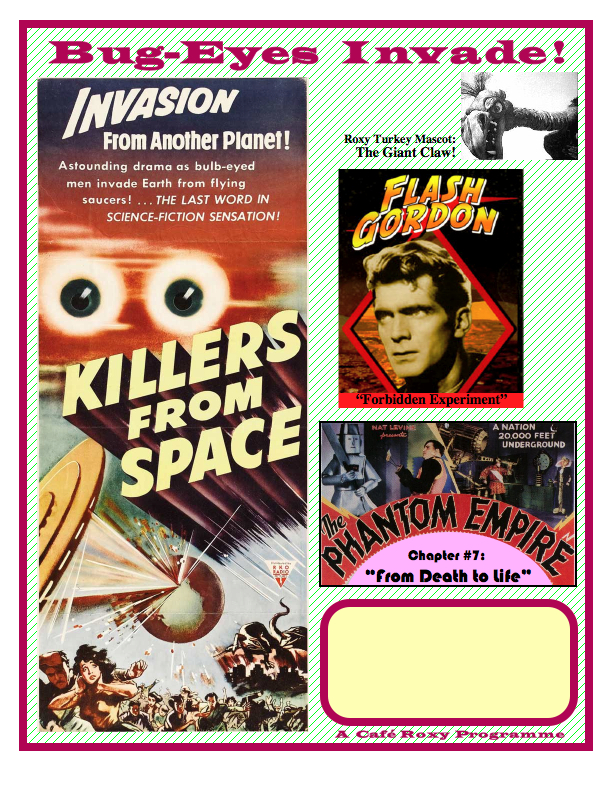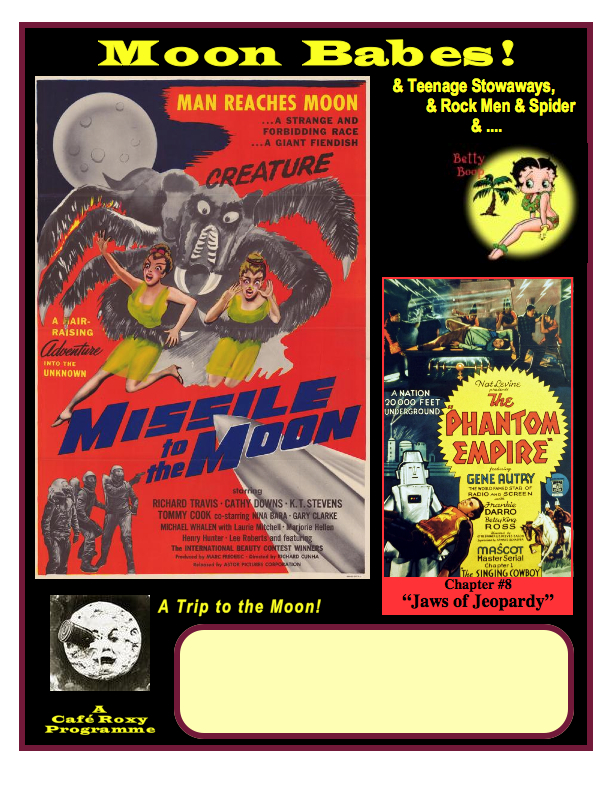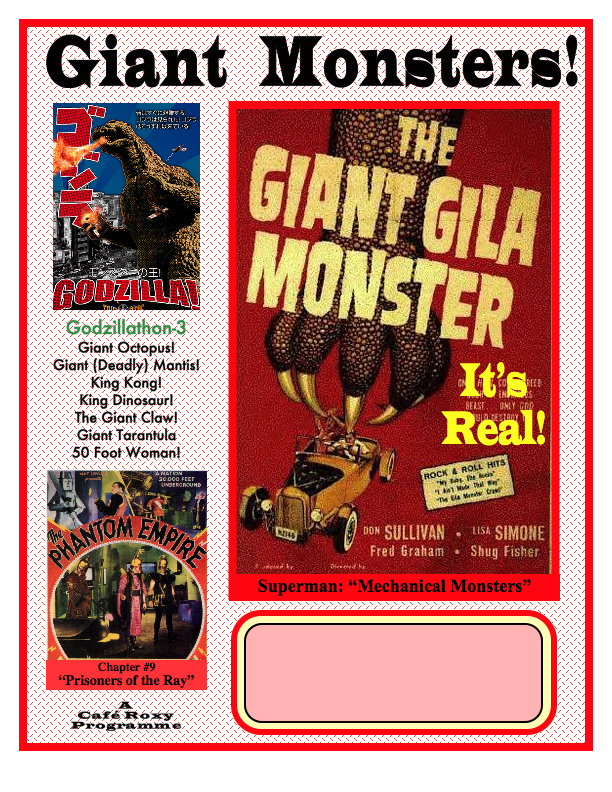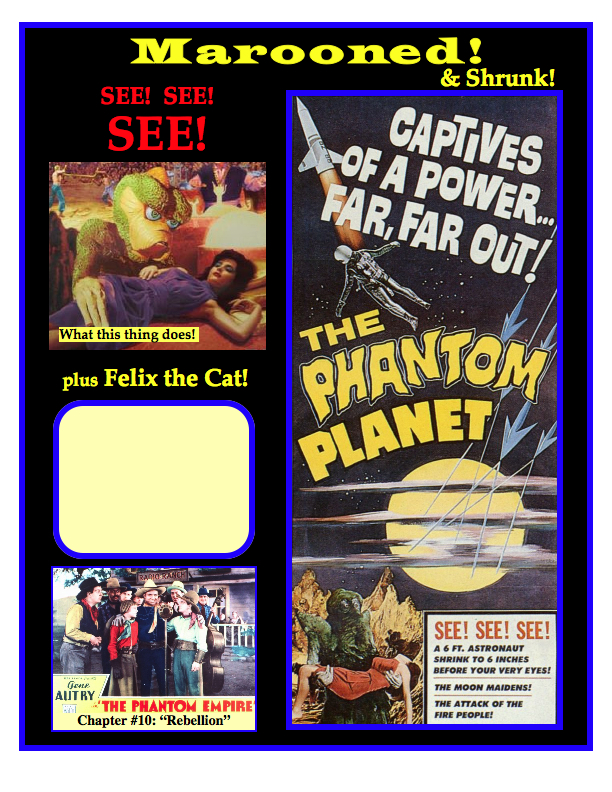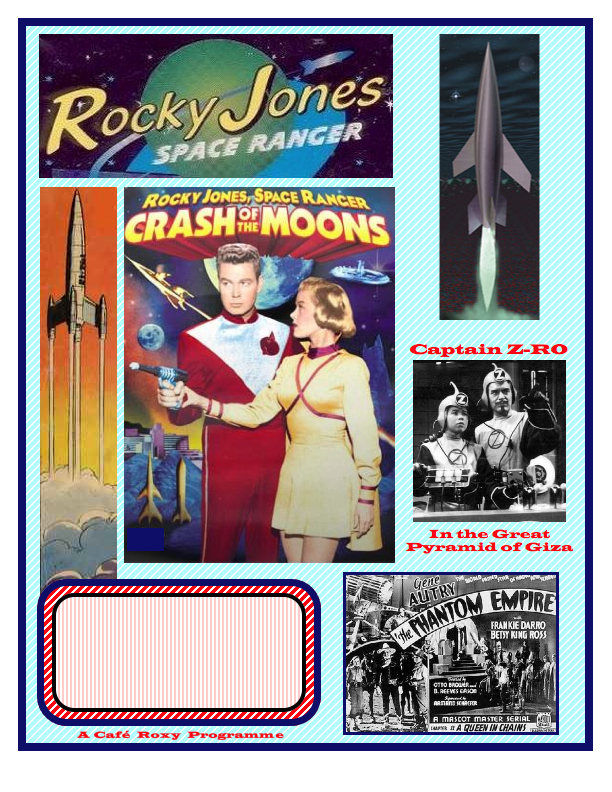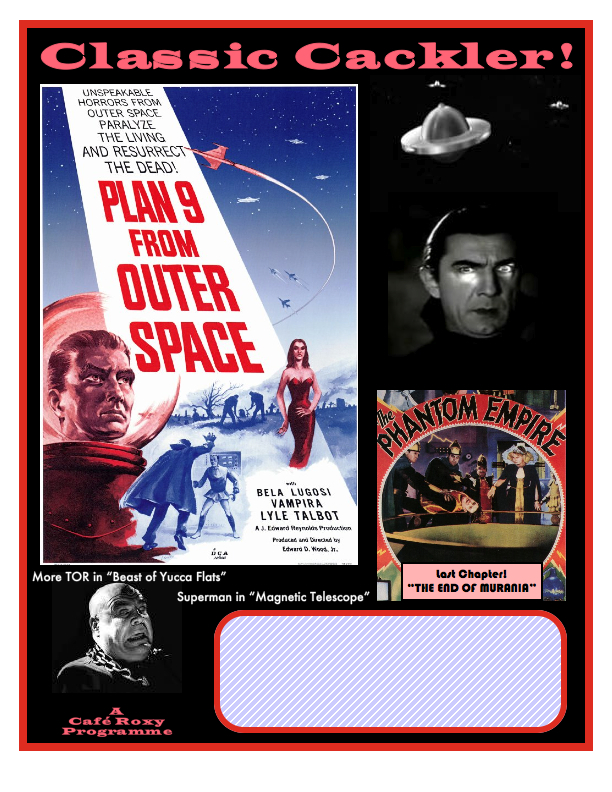 ---
---
Cafe Roxy is an enterprise of Festival Films
Phone or fax: 952-470-2172
Email: fesfilms@aol.com
---
Return to Roxy Shows