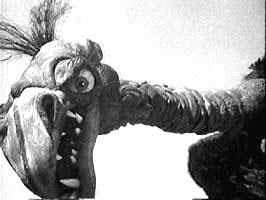 12 Golden Turkeys!
12 Weeks of the Worst Movies Ever Made!
Not boring, just so BAD that they're FUN like our mascot on the right -- The Giant Claw!
Each Contains an Episode of the Sci-Fi Serial "Undersea Kingdom!"
Many contain a 3 Stooges Cartoon with live-action Stooges!
Plus TV Shows, Trailers and Special Added Attractions!
You can download these actual posters, print them and add your name and other info to promote each showing.
Click any poster to enlarge. Use the Jpegs or print-outs to promote each showing.
---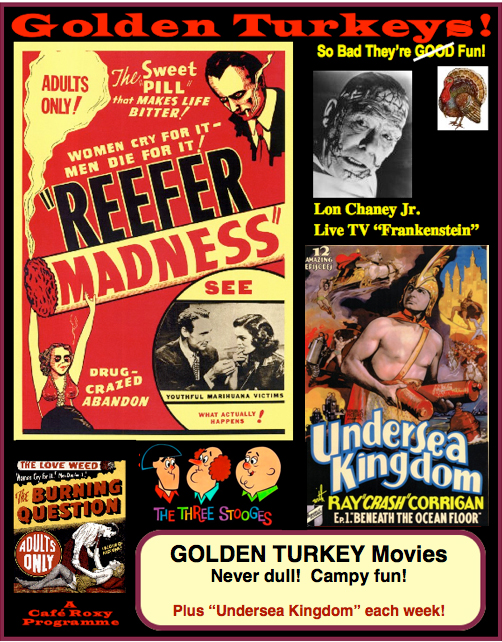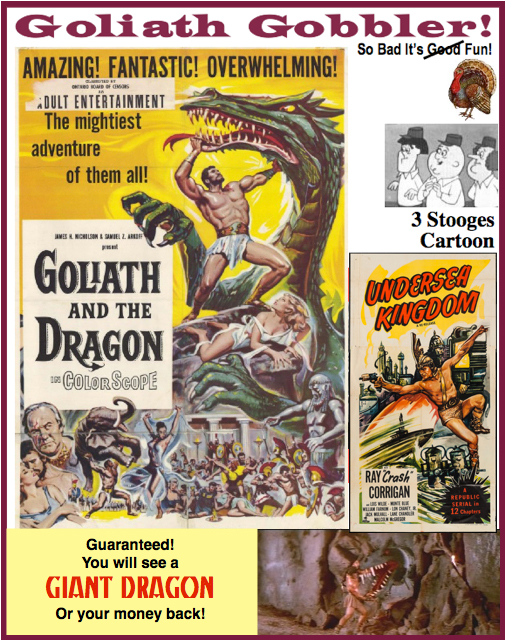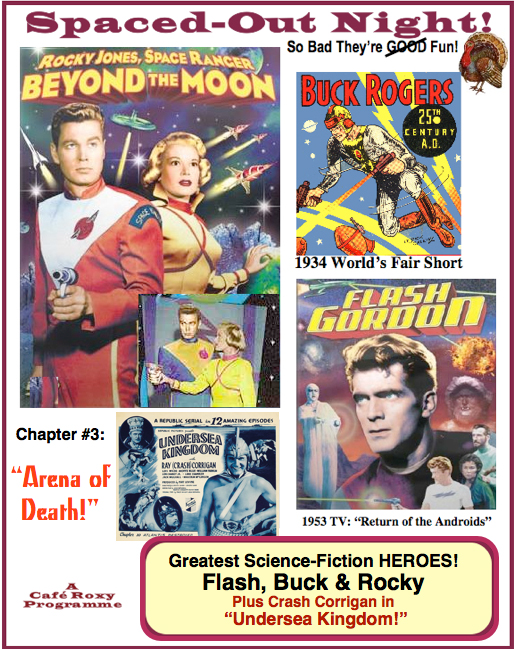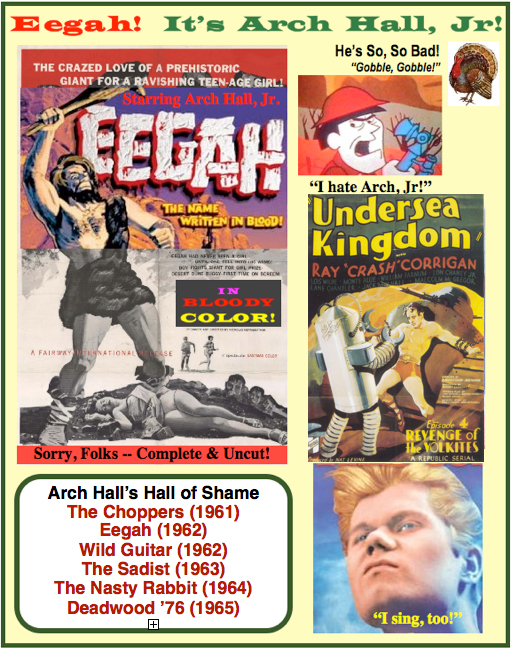 ---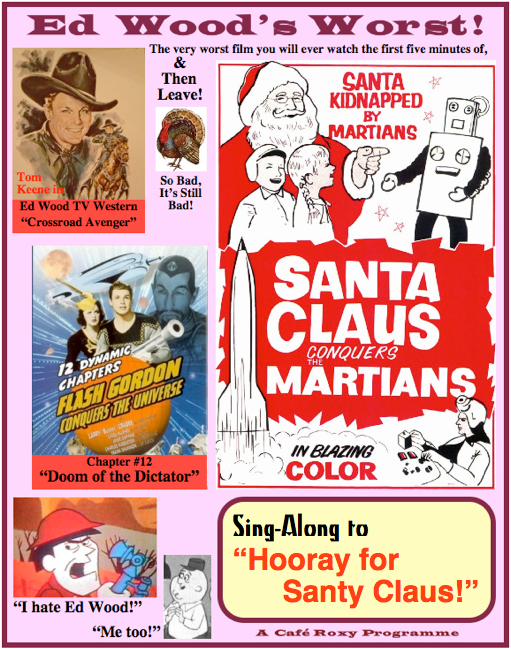 Free Bonus / Alternate 12th Show!
You can save Santa Claus Conquers the Martians for the holidays, if you don't use it now, or use it to replace any other Turkey feature you don't like. Or use it as a bonus 13th show in the series, but without a serial chapter.
---
---
Cafe Roxy is an enterprise of Festival Films
Phone or fax: 952-470-2172
Email: fesfilms@aol.com
---
Return to Roxy Shows