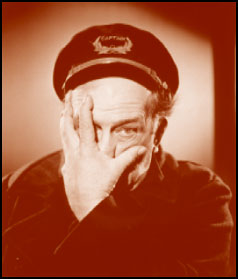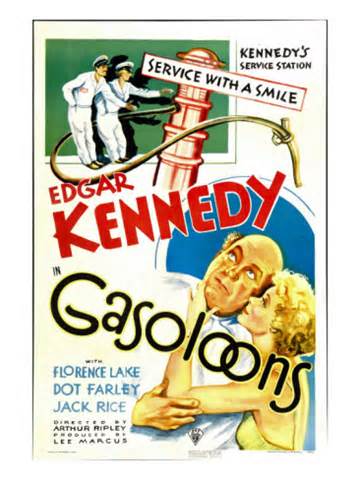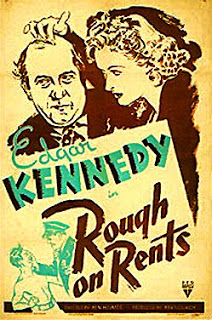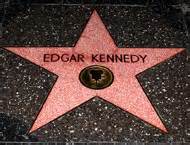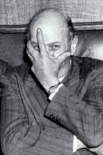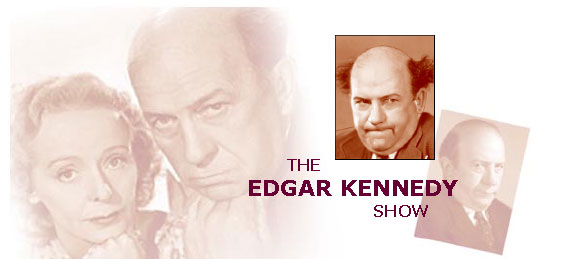 The Edgar Kennedy Show

While few know his name, most fondly recognize iconic comic Edgar Kennedy as the bald-headed comedian from countless classic films. Edgar was truly America's first "sitcom" star who played himself in 103 two-reel shorts produced by RKO Radio Pictures between 1931 and 1948 that convulsed audiences two decades before "I Love Lucy." In each short Edgar is surrounded by a zany dysfunctional family, including a ditzy wife, meddling mother-in-law and shiftless brother-in-law. Sound Familiar?
Every short revolves around a typical sitcom plot with Edgar at the center of the action, often caught up in domestic turmoil, a household emergency, mistaken identity, or the latest get-rich-quick scheme certain to bankrupt the household or put them all in jail.
Team Edgar has been busy tracking down and rounding up Edgar's 103 RKO "Average Man" comedy shorts made between 1931 and 1948 for an original new series called The Edgar Kennedy Show. Each episode will showcase one of Edgar's finest, most entertaining 16-20 minute short subjects restored to hi-def and presented in its entirety.
Each short will be preceded by an introduction by Edgar biographer Bill Cassara featuring behind-the-scenes commentary and rare archival footage. The remaining minutes in each show will be comprised of a "mini-bio" segment that will put Edgar's films in perspective while showcasing his work as drawn from his 40 year film career working with film greats Chaplin, Laurel & Hardy, Our Gang, the Marx Bros, Keystone Kops and in dozens of feature films.
---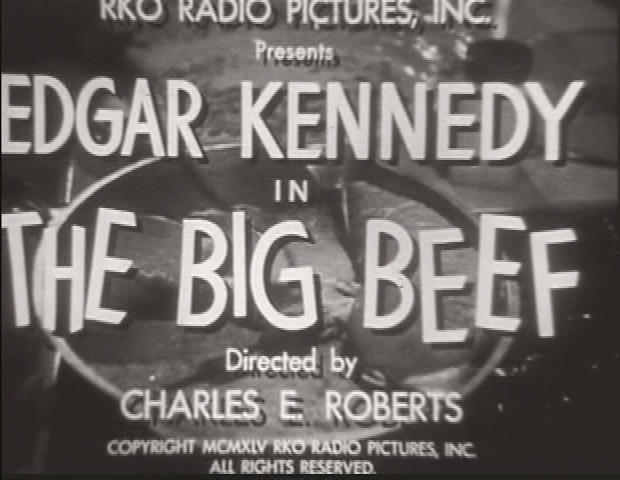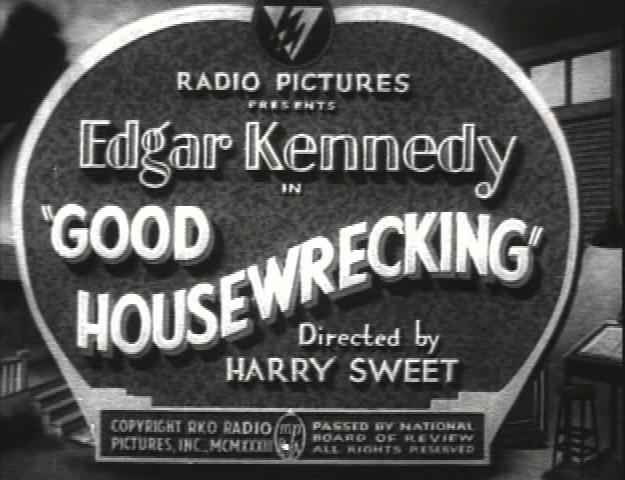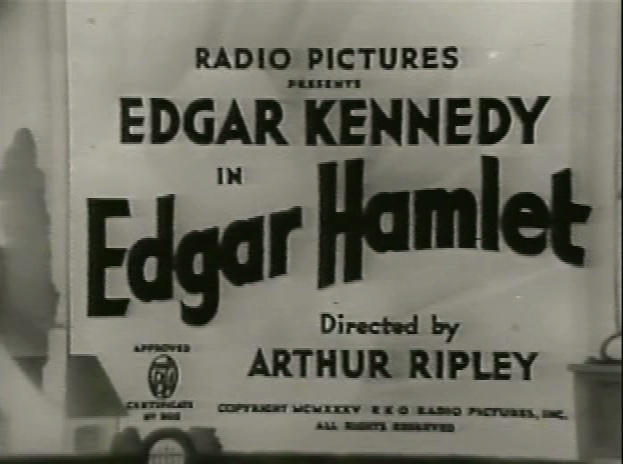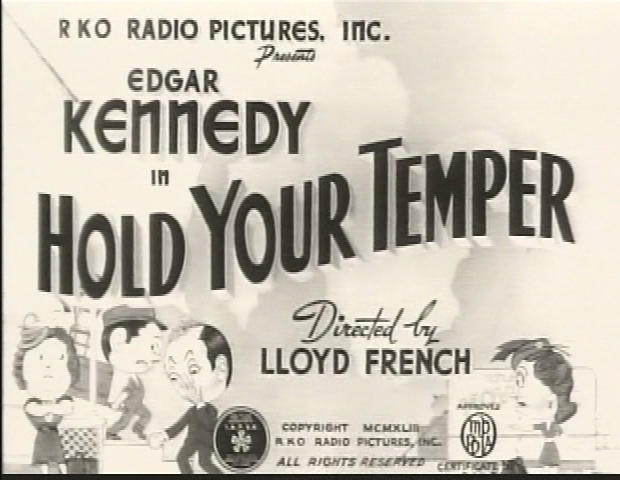 ---
Meet The Edgar Team
BOB CAMPBELL is co-creator and producer of the original Matinee at the Bijou PBS series (1980-88), The Uncle Sam Movie Collection film anthology series and co-creator, producer of the Lost & Rare Film and TV Treasures series. He is a former front-row kid, a lifetime film buff, and recognized as an authority on classic American film history and content.
RON HALL

Ron is founder-owner of Festival Films and co-creator, producer of the  Lost & Rare Film and TV Treasures series. He is a leading authority on classic film history and public domain. Ron brings to The Edgar Kennedy Show a lifetime of experience in locating and acquiring rare cinematic treasures, including many of the Edgar shorts.
DEREK MYERS

Derek is co-creator, producer of the Lost & Rare Film and TV Treasures series and a dedicated film collector and media producer who provides public domain TV shows and vintage features to WGGS-TV in Greenville, SC. His extensive private film collection includes many lost and rare Edgar Kennedy shorts and features.
PETER BEDELL

Pete is an editor and producer on the original Matinee at the Bijou PBS series and The Uncle Sam Movie Collections series and will bring his experience and expertise to The Edgar Kennedy Show series.
BILL CASSARA
Author of the biography "Edgar Kennedy, Master of the Slow Burn."
CHARLIE BARNETT
Award-winning film and television composer Charlie Barnett has written an original Edgar Kennedy theme song called "Slow Burn" that you can enjoy on the screen at the top of this page.
SPECIAL CONSULTANTS
Mark Livingston Kennedy - Edgar's grandson.
Donna Kennedy - Edgar's granddaughter.
Dennis Atkinson - Edgar collector who has released many Edgar shorts at his RKO Comedy Classics site.
Joe "Shorty" Caruso  - World's biggest Edgar Kennedy fan whose modest goal in life is to see the last 14 (of 103) Edgar shorts he has yet to see.
Lou Sabini - Film collector, scholar and teacher who manages "My Reel Life" on Facebook.
---
It's been said that everything old is new again, and Edgar Kennedy, "Father of the Sit-Com" and "Master of the Slow Burn" may just turn out to be America's next big sitcom star.
You can read more about the project and enjoy an abundance of film clips of Edgar in action in scenes from some of his RKO comedy shorts by visiting "The Edgar Kennedy Show" on Facebook and "Like Edgar" to receive updates. Also consider leaving a comment and posting a link on your own Facebook page to help spread the word.
Enjoy vintage Edgar Kennedy in "No More Relatives" (1947).

---
---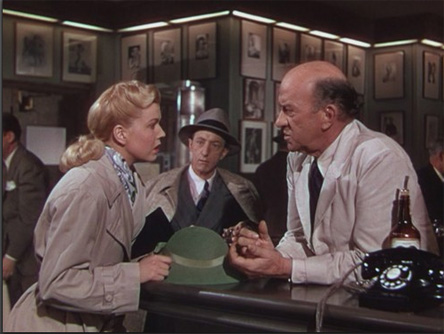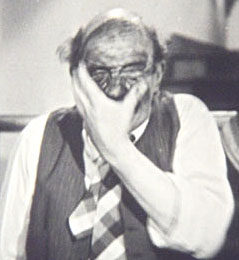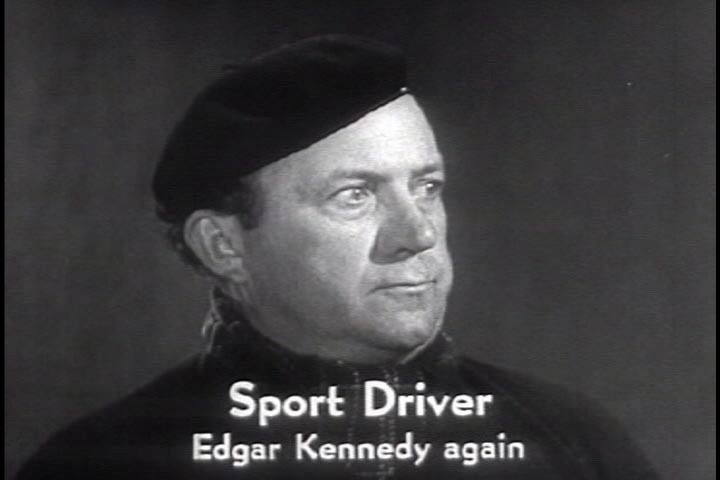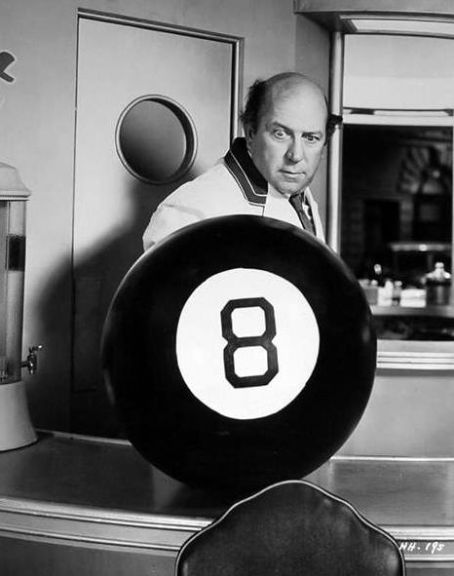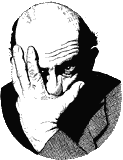 ---
Visit Edgar on Facebook
---