Post-1964 Color, Dramatic Features!
Most of the films in this section are Made-for-TV movies 1960s thru 1980s in the Drama, Crime, Mystery and Action genres. All were made after 1964 and are in the public domain because they were never registered with the Library of Congress. Read more about Not Registered titles.
All of these are in COLOR for those desiring more color feature films. Additional TV Movies and Color films will be found in Horror, Black Heritage and Comedy. All films are available in DVD-R format, and as digitized MPEG2 video files.
---
43 - Richard Petty Story 1972, Biography. 79m. Color. Darren McGavin. Story of a famous racing car father-son family.
All The Kind Strangers 1974 74m Color. Stacy Keach, Samantha Eggar, John Savage. Murderous orphans want couple to become their parents.
Anatomy Of An Illness 1984 96m Color. Ed Asner, Eli Wallach, Millie Perkins. Biopic of Norman Cousins and his self-made health therapy.
Angels Hard As They Come (1971) 87m Color. Roger Corman biker film. Sex, violence and bikers on action filled ride.
Arch of Triumph 1985 94m Color. Anthony Hopkins, Lesley-Anne Down, Donald Pleasence. Romance during Nazi-occupied Paris of WW-2.
Bail Out 1988 88m Color. David Hasselhoff, Linda Blair. Bounty hunters try to keep witness alive for drug trial
Ballad of Andy Crocker 1969 74m Color. Lee Majors, Joey Heatherton, Jimmy Dean. Vietnam vet returns to a busted life.
Betrayal 1974 74m Color. Amanda Blake, Tisha Sterling, Dick Haymes. Extortionists move in on lonely widow.
Beyond Justice 1992 Italy, 107m. Color. Rutger Hauer. Mother hires mercenary to get back her kidnapped teenage son.
Borrowers 1973 81m. Color. Eddie Albert. An eight-year-old boy discovers a family of tiny people, only a few inches tall, living beneath the floorboards of a Victorian country home.
Born To Be Sold 1981 USA 96m. Color. Harold Gould, Lynda Carter. Social worker vs. crooks who buy and sell babies.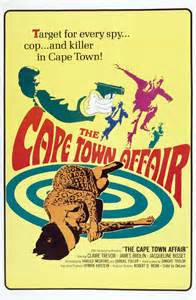 Boy in the Plastic Bubble (1976) Color, 93m. John Travolta plays teenager with medical deficiency that confines him inside a sterile world.
Cape Town Affair 1967 USA/South Africa 101m. Color. Claire Trevor, James Brolin, Jacqueline Bisset. South African secret agents save microfilm from Communists.
Catholics 1973 74m. Color. Martin Sheen, Trevor Howard. Rome emissary sent to bring Irish monks into line.
C.C. & Company 1970 94m. Color. Mechanic joins outlaw biker gang, that menaces Ann.
Christmas Without Snow 1980 96m. Color. Michael Learned, John Houseman. Divorced woman tries to build new life with child in new city.
Coach Of The Year 1980 96m. Color. Robert Conrad, Erin Gray. Paralyzed football player tries to get coaching job.
Code Name: Zebra 1984 81m. Color. James Mitchum, Mike Lane, Frank Sinatra Jr. Ex-soldiers disguise as black and turn mobsters.
Cold Room 1984 95m. Color. George Segal, Amanda Pays. Girl in modern Germany experiences WW2 era events.
Concrete Cowboys 1976 92m. Color. Jerry Reed, Tom Selleck, Morgan Fairchild. Detective agency involved in kidnap case. From TV series.
Cop In Blue Jeans 1976 USA/Italian 92m. Color. Thomas Milian, Jack Palance. Undercover cop discovers head of ring of thieves.
Corrupt 1983 94m. Color. Harvey Keitel. Couple of corrupt cops buy uptown NYC flat.
Crime Boss 1972 98m. Color. Telly Savalas. Organized crime; Don Vincenzo leads the pack and his faced with a huge struggle.
Crossbar 1979 78m. Color. Kim Cattrall. Olympic high jumper loses a leg.
Cry Of The Innocent 1980 94m. Color. Joanna Petter, Rod Taylor. Green Beret vet investigates Irish plane crash that killed family.
Cry of the Penguins 1971 102m. Color. John Hurt, Hayley Mills. Womanizing biologist studies life in colony of penguins.
Cuba Crossing 1980 92m. Color. Stuart Whitman, Robert Vaughn, Woody Strode. Adventurer gets caught up in plot to kill Castro.
Dangerous Summer 1981 Australia 90m. Color. Tom Skerritt, Ian Gilmour, James Mason. Hotel builder in Australia has arsonist partner.
Deadly Drifter 1982 83m. Color. Peter Coyote. Urban guerrilla goes on mysterious missions around country.
Dear Mr. Wonderful 1982 Germany 112m. Color. Joe Pesci, Karen Ludwig. Small towner looks to make big in Las Vegas.
Death Of Richie 1977 98m. Color. Ben Gazzara, Robby Benson, Eileen Brennan. Confused teenager turns to drugs.
Death Rage 1976 Italy 85m. Color. Yul Brynner, Barbara Bouchet, Martin Balsam. Retired hit man goes after murderer of brother.
Divorce His-Hers, Part 1 1973 75m. Color. Elizabeth Taylor, Richard Burton. Breakup of a marriage told from perspectives of both the husband and wife.
Divorce His-Hers, Part 2 1973 74m. Color. Elizabeth Taylor, Richard Burton. Part 2 from Liz' viewpoint.
Driver's Seat (1971) 102m. Color. Elizabeth Taylor. Italy. Mental spinster searches Rome for someone to kill her.
Eagle In A Cage 1971 Britain 97m. Color. John Gielgud, Ralph Richardson. In 1815, governor of St. Helena becomes jailer of Napoleon.
Eliza's Horoscope 1975 Canada 121m. Color. Elizabeth Moorman, Tommy Lee Jones. Young woman arrives in Montreal looking for love.,
Evel Knievel 1972 89m. Color. George Hamilton, Sue Lyon. Bio of famed motorcycle daredevil.
Firehouse 1973 USA 75m. Color. Richard Roundtree, Vince Edwards, Andrew Duggan. All-white firehouse gets first black fireman.
Firing Line 1991 Philippines 92m. Color. Reb Brown, Shannon Tweed, Michael Monty. Military adviser in Central America joins rebels.
Four Deuces Crime, Action 1975 86m. Color. Jack Palance, Carol Lynley. Gangland boss corrals his four trump cards.
From Hell To Borneo 1964 82m. Color. George Montgomery, Torin Thatcher, Julie Gregg. Wealthy mercenary has island invaded by pirates.
Ginger In the Morning 1973 94m. Color. Sissy Spacek, Monte Markham. Girl hitchhiker takes up with divorced advertising executive.
High Risk 1981 92m. Color. James Brolin, Cleavon Little, Bruce Davison. Planned raid of South American drug dealer.
How Awful About Allan 1970 75m. Color. Anthony Perkins, Julie Harris. Mental man comes home to sister, but boarder may target him.
Hustling 1975 98m. Color. Lee Remick, Monte Markham, Jill Clayburgh. NY reporter investigates prostitution industry. TV Movie.
Incident On A Dark Street 1974 96m. Color. William Shatner, James Olson, David Canary. Small-time hood murdered as about to whistle crime ring.
Intimate Agony 1983 95m. Color. Anthony Geary, Judith Light. Herpes as a growing epidemic.
James Dean 1976 94m. Color. Stephen McHattie, Michael Brandon, Meg Foster, Candy Clark. TV Bio-pic of actor James Dean.
Jane Eyre 1971 100m. Color. George C. Scott, Susannah York. Charlotte Bronte's classic novel. Jane becomes governess at broody house of Rochester.
Katherine 1975 97m. Color. Sissy Spacek, Art Carney, Jane Wyatt, Henry Winkler. Woman gets involved in fights of the 1960s-70s. TV movie.
Kill Cruise 1990 Germany 99m. Color. Jurgen Prochnow, Patsy Kensit, Elizabeth Hurley. German sailor takes two woman on cruise that does not go well.
Killing Affair 1988 101m. Color. Peter Weller, Kathy Baker. Widow takes in drifter who may have killed husband.
Klansman 1974 101m. Color. Lee Marvin, Richard Burton, Cameron Mitchell. Local sheriff vs. racial strife in small Alabama town.
Laser Mission 1989 85m. Color. Brandon Lee, Ernest Borgnine. CIA agent vs. KCB to seize laser expert in Cuba.
The Last Of The Belles 1974 99m. Color. Richard Chamberlain, Blythe Danner, Susan Sarandon. Semi-bio about how writer Fitzgerald met his wife Zelda.
Lazarus Syndrome 1978 73m. Color. Louis Gossett Jr. Hospital gets investigated after news reporter hospitalized.
Maybe I'll Come Home In The Spring 1970 74m. Color. Sally Field, Jackie Cooper, Eleanor Parker. Girl returns from hippie life to suburban family.
Mr. Scarface 1977 Spain 84m. Color. Jack Palance, Edmund Purdon. Mob loan collector dreams of power.
Mitchell 1975 92m. Color. Joe Don Baker, Linda Evans, John Saxon. Sleazy detective tries to take down heroin dealers.
Murder Once Removed 1971 75m. A doctor and the wife of one of his wealthy patients hatch a plot to get rid of her husband so they can be together and get his money.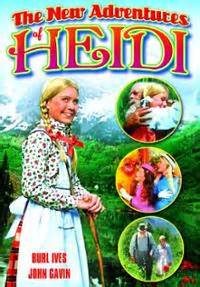 New Adventures of Heidi 1978 98m. Color. Katy Kurtzman, Burl Ives, John Gavin. Heidi leaves Switzerland for trip to New York City.
Night They Took Miss Beautiful 1977 97m. Color. Gary Collins, Chuck Connors. Airplane hijacked with 5 beauty contest finalists.
Panic in Echo Park 1977 74m. Color. Dorian Harewood, Robin Gammell. Young black MD tries to warn of deadly epidemic.
Paper Man 1971 90m Color. Dean Stockwell, Stefanie Powers. College prank of fake ID develops into murder plot.
Portrait of a Show Girl 1982 97m Color. Leslie Ann Warren, Rita Moreno. Story of three Las Vega showgirls.
Power, Passion, Murder 1987 88m. Color. Michelle Pfeiffer, Brian Kerwin. 1930s Hollywood starlet has ruinous affair with studio boss.
Pride of Jesse Hallam 1981 98m. Color. Johnny Cash, Brenda Vaccaro. Kentucky coal miner seeks surgery for his daughter. Plus bonus on DVD: Johnny Cash in Night Rider color musical short.
Project Kill 1976 94m. Color. Leslie Nielsen, Gary Lockwood. Former gov. assassin flees mind-control program.
Promise of Love 1980 95m. Color. Valerie Bertinelli, Craig Nelson. Story of a marine widow.
Ransom Money 1970 84m. Color. Broderick Crawford, Rachel Romen. Prisoner escapes with gang to retrieve ransom money he hid.
Real American Hero 1978 94m. Color. Brian Dennehy, Forrest Tuckers. TN sheriff Bufford Pusser must go against former friend.
Rehearsal for Murder 1982 97m. Color. Robert Preston, Lynn Redgrave. A year after his fiancée's death, a playwright schedules a rehearsal for his new play, which proves to be a trap for her killer.
Rogue Male 1977 103m. Color. Peter O'Toole, John Standing. Big game hunter stalks Hitler with rifle.
The Sadist (1963) B/W, 92m. Arch Hall Jr. Three people driving into Los Angeles have car trouble and pull off into an old wrecking yard where they are held at bay by a bloodthirsty psycho and his crazy girlfriend.
Sensitive, Passionate Man 1977 99m. Color. Angie Dickinson, David Jansssen. Marriage of wealthy couple threatened by man's alcoholism.
Shaker Run 1985 90m. Color. Cliff Robertson, Leif Garrett. Theft of lethal bio-agent at research facility.
Shell Game 1975 72m. Color. John Davidson, Tommy Atkins. Con artist sets out to expose head of charity fund.
Squeeze 1980 100m. Color. Lee Van Cleef, Karen Black. Retired safecracker forced into one more job.
Strangers in 7A 1972 74m. Color. Andy Griffith, Ida Lupino. Couple held hostage in apartment by would-be bank robber.
Stunts 1977 90m. Color. Robert Forster, Fiona Lewis. Stunt man dies on movie; brother takes over to find why.
Swiss Conspiracy 1976 84m. Color. David Janssen. A former U.S.Justice Department official is hired as a security consultant for a Zurich based Swiss bank when five of its clients are blackmailed.
They Call It Murder 1971 96m. Color. Jim Hutton, Ed Asner. A small-town district attorney is saddled with several major investigations, including a gambler's murder and a possible insurance scam.
Voyage of the Yes 1973 76m. Color. Desi Arnaz Jr., Mike Evans. Two teenagers set out on sailboat to Hawaii.
Woman Hunter 1972 70m. Color. Barbara Eden, Robert Vaughn. Vacationing woman stalked by international killer.
Wrestler 1974 102m. Color. Ed Asner, Elaine Giftos. Wrestling promoter takes stand for what is right.
Yin and Yang of Mr. Go 1970 90m. Color. James Mason, Irene Tsu. Buddha has power to change a person into opposite.