Detective & Crime TV Shows!
These Public Domain TV Shows fall into the genres of Crime, Police and Detectives. Click on any Series to go to a page that lists episode titles, plots and how we offer them four shows to a Volume on DVD-R.
BetaSP and DVCam masters are sold per episode and so are not limited to these groupings.
---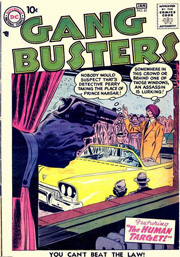 NEW: Check the quality of our TV shows by watching TV Samples!