Café Roxy Shows In Movie Theaters! Why Not?!
The Beverly Hillbillies, Dragnet, Bela Lugosi, Roy Rogers, film noir, Robin Hood, Sherlock Holmes, "The Little Shop of Horrors" and "Reefer Madness" are cult favorites discovered fresh by each generation because they still entertain! These and many more have been best sellers on home video for years in multi-packs and the dollar bins but are rarely shown in Movie Theaters. If you have a DVD projection system like most theaters do, here are 10 reasons for testing the waters at very little cost to you: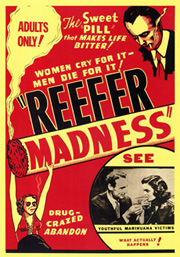 Families can let their kids run amuck, have fun and buy popcorn!
The old Adventure Serials can still bring back repeat viewers!
Classics & Clunkers, Westerns, Horror, Sci-Fi, Adventure & Mystery = Variety for any taste!
Late night "Turkey Fests" will attract the hip crowd!
Saturday Matinees will attract kids, families and fogies!
The inexpensive DVD programs allow you to charge just $1.00 admission, or even offer Free Movies, and profit off concession sales!
Free Roxy posters help promote each show!
The Roxy Sampler Show is free for you to try out!
Show "Oldies but Goodies" that people remember fondly!
And the Number One reason to try Roxy shows: Be the only theater in town doing this!
These programs are taking off with movie theaters! They are the same shows prepared for Cafe Roxy. This Saturday Matinee series is the third block of 12 weeks that has played in the Minneapolis Parkway Theatre. Would these posters attract a crowd to your theater? Print a few out and show them to your regular customers to see if they would come.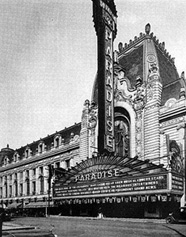 Over 100 Roxy Programs are ready to go: 12 Nights of Horror, All-Star Dozen, 12 Sagebrush Sagas, 13 Big Crimes, 12 Golden Turkeys, etc. Each show includes cartoons, short subjects, vintage TV shows, serial chapters and feature films.
Please write me at fesfilms@aol.com to receive the free Roxy Sampler Show. You can discover the appeal of these classic entertainments, preview the quality and see how the DVDs look on your theater screen. Public domain films require no royalty payments to anyone, ever. Your only cost is the initial purchase. Each film comes with information as to why it is in the public domain. Learn more about why films fall into the Public Domain. That's the legal aspect, but for Movie Theaters the practical benefits are:
Public Domain films = Variety, Publicity, New Customers and Low Cost!