More TV Comedies
These miscellaneous public domain TV comedy episodes are available on DVD-R or MPEG2 Video Files. They are either quite rare and so only a few are offered, or they are the only episodes from the various series (i.e. Dick Van Dyke Show) that are in the public domain.
---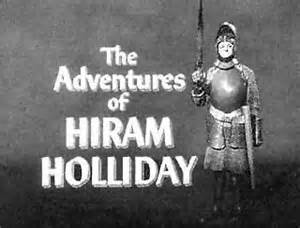 Adventures of Hiram Holiday
Lapidary Wheel
10/10/1956
On the first leg of their round-the-world tour, Hiram and his reporter friend land in England. En Route to Scotland, Hiram discovers a murder, a missing diamond and a dangerous cobra.
The Sea Cucumber
10/31/1956
Hiram is looking for an unusual sea plant, but a band of international spies suspects him of other aims.
Hawaiian Hamzah
11/21/1956
Hiram discovers a plot to freeze Pearl Harbor with a secret weapon.
Wrong Rembrandt
12/5/1956
In Paris, Hiram's ability to duplicate the great art treasures gets him into trouble when some masterpieces are stolen from the Louvre. The art experts claim that Hiram's copies are the genuine thing.
Dancing Mouse
12/12/1956
A Japanese mouse leads Hiram a merry dance through a fairground in Genoa.
Adventures of a Romantic Pigeon
12/26/1956
Hiram learns that secret agents are anxious to uncover the secrets behind a Dutch scientist's atomic formula. When the scientist's pretty daughter is endangered, Hiram dispatches homing pigeons to track her down.
Dick Van Dyke Show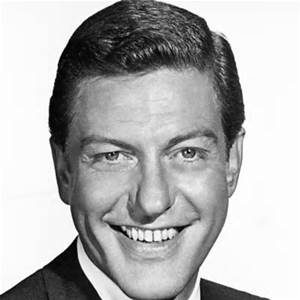 Bank Book
10/17/1962
Rob is puzzled and chagrined when he finds that Laura has a secret nest egg of her own.
Never Name a Duck
9/26/1962
When one of Richie's two pet ducks dies, it seems as if the Petrie family has lost one of its human members.
Hustling the Hustler
10/17/1962
Rob has an evening of high adventure with a veteran pool shark who pretends he can't play the game.
Night the Roof Fell In
11/21/1962
Rob walks out of the house following a spat with Laura after a tiring day for the both of them.
A Man's Teeth Are Not His Own
12/19/1962
Rob feels that he has betrayed his dentist friend, Jerry Helper, when he lets another dentist work on his teeth.
Give Me Your Walls
2/27/1963
When Rob's living room needs a paint job, he hires a colorful master painter of Rome, Florence, and Brooklyn.
The Ed Wynn Show
(1949-1950) The comedy on The Ed Wynn Show consisted mostly of old vaudeville schtick, with lots of corny jokes and silly sight gags. Major guest stars also joined Ed each week, often for their first appearances on TV. The episodes are identified by the guest stars. Each week the show would end with Ed retiring to his bed, delivering quips as the credits rolled.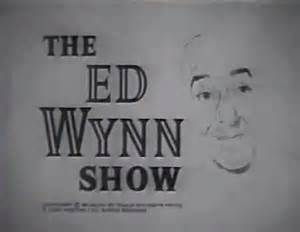 Guest: Victor Moore 10/17/1962
Guest: Buster Keaton
Highlights include Buster Keaton recreating his battle with molasses from his 1917 film "The Butcher Boy" and Ed performing in a ballet sequence.
Guest: Elsa Lanchester and Reg Gardner
Guests; The Three Stooges
Ed approaches three CBS network executives (played by the Three Stooges) seeking help to improve his program.
Guest: Gloria Swanson
Guest: Vera Vague
Ed and guest star Vera Vague are featured in a skit where the cruise ship on which they are sailing sinks and they are marooned on a desert island.
Guest: Buddy Ebsen
Buddy Ebsen visits Ed's pet store in search of an exotic animal and Ed plays a door-to-door salesman who who tries to peddle his wares to Beulah (Hattie McDaniel).
1958 TV Pilot for "Ed Wynn Show"
Ed tried his hand at situation comedy. The plot concerns Ed boarding two young college women, which is against neighborhood ordinances. At the conclusion Ed addresses the home audience on a sound stage about his recent career moves as a serious actor and hopes for this series, which sadly only ran for 16 episodes.
The Eve Arden Show (1957-1958)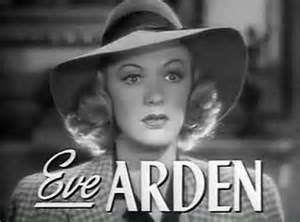 Liza's Nightmare 2/18/1958
Liza is due to leave for a lecture tour in Washington, D.C. Then Jenny comes down with a minor illness, which she dramatizes to gain her mother's sympathy. White Elephant Sale 10/29/1957
Novelist, Liza Hammond (Eve Arden) discovers that her two daughters hero-worship a neighboring woman who is very active in school affairs. Realising that something must be done to win back their respect Liza decides to compete with the woman at the school's "white elephant" sale.
Cover Girl 10/1/1957
Liza is embarrassed when she sees the cover of her just-published book. The publishers have superimposed Liza's face onto the body of a curvaceous young lady. Now it seems that everyone including the butcher, the plumber and the baker, wants to date Liza Hammond.
It Gives Me Great Pleasure 9/17/1957
Liza Hammond (Eve Arden) has written a successful book called "Summer's End," and an agent wants her to do a lecture tour because of its success. She declines the offer because she has extreme stage fright, but her nagging debts left behind by her late husband (she has 2 fraternal twin daughters and her mother living with her) that she finally gives in.

Topper (1953-1955)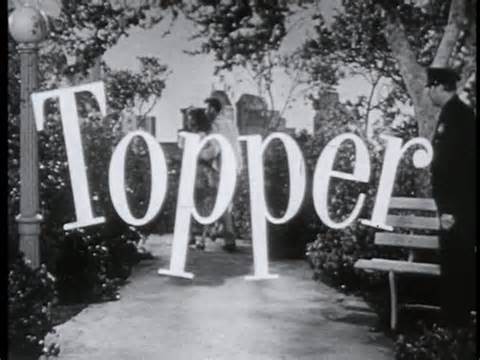 George's Old Flame 7/2/1954
The ghostly Kerbys quarrel over one of George's former girlfriends. Ghostly Joke 5/7/1954
Topper's life is turned upside down when the Kirbys convince him that he is the lucky winner of the Irish Sweepstakes. Within days, Cosmo quits his job, Henrietta is confronted by a bogus rival, and the tax man comes knocking.
Henrietta Sells the House 4/9/1954
Henrietta decides to sell the Topper home much to the dismay of the ghostly Kerbys.
Proposal 2/19/1954
Angry with George because he hasn't noticed her new hat, Marion Kerby suddenly declares that they are no longer married.
Second Honeymoon 1/8/1954
The Toppers celebrate their silver anniversary at the inn where they spent their honeymoon. Topper Goes to Las Vegas 4/23/1954
During a trip to Las Vegas, a casino detective mistakes Topper for a notorious card cheat and sets out to catch him in the act. When the Kirbys offer a little "help" at the tables, the investigator's suspicions appear to come true.
Topper Goes West 4/30/1954
During a trip out west, cattle ranchers mistakenly think Cosmo is too big for his britches and set out to teach him a lesson. The ever-resourceful Kirbys use their "high spirited" wits to make sure the dapper banker stands up to the brazen cowboys.
Trip to Lisbon 2/12/1954
The Kerbys hear that Topper is being sent by the bank on a top secret trip to Lisbon. What they don't here is that it's Lisbon, S.C.
Second Honeymoon 1/8/1954
The Toppers celebrate their silver anniversary at the inn where they spent their honeymoon. Decorating 1/29/1954
Henrietta changes her living room to match her personality, but is gypped by the interior decorator.
Legacy 4/16/1954
An unscrupulous lawyer tries to cheat Marion and George out of the huge legacy left them by Grandpa Augustus Kerby.
The Picnic 5/28/1954
Topper's health-fanatic cousin Willie pays him a visit and turns the household upside down.
Beulah (1950-1953)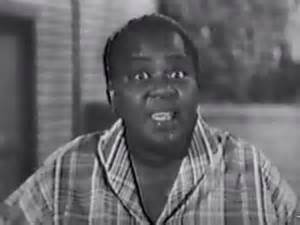 New Arrival 6/10/1952
Louise Beavers as Beulah. Beulah draws her own conclusions when she see young Johnny with a baby buggy and Mrs. Henderson tells her that she has a secret from her husband. Beulah then plans a baby shower. Second Wedding 5/20/1952
Louise Beavers as Beulah. Oriole convinces Beulah that the Hendersons are headed for divorce.
Beulah Goes Gardening 8/12/1952
Hattie McDaniel as Beulah. Miss First of the Henderson household, volunteers to doctor Henry's pet rose bush; Beulah becomes distressed and the Henderson's impressed, as the plant changes size, color, shape and everything under her mysterious ministrations.
Bill the Babysitter
Ethel Waters as Beulah #1, with Dooley Wilson as Bill and Butterfly McQueen as Oriole. Bill becomes a babysitter when the Hendersons take out a would-be client of Harry's.
The Waltz */5/1952
Hattie McDaniel as Beulah. Mr. and Mrs. Henderson are worried about son Donnie's social skills. He just doesn't seem to be able to get a handle on how to dance, and the big dance class party is approaching. Beulah and Bill fix that by teaching him to dance--not the stuffy dances he's learning in class, but jive.
---