Passport to Danger
(1954-1956) Ceasr Romero plays a suave, quiick-witted diplomatic courier who travels to distant countries each week with important communiques to America's allies and dodges enemy agents along the way. Mpeg2 or Mpeg4 digital formats.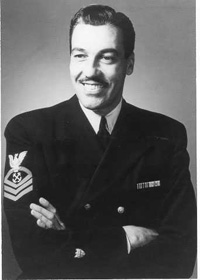 Athens, Greece A beautiful woman involves McQuinn with international dope smugglers.
Baja, California Survivors of a plane crash are menaced by a desperate criminal.
Budapest A Hungarian priest passes valuable information to Steve in prison.
Casablanca Steve and his lady friend walk into an uprising and become prisoners.
Geneva Steve stumbles upon a Russian assassination plot.
Macao After a mission to Hong Kong, Steve McQuinn stops at Macao to see an old friend. Soon after their reunion, the friend is killed. With Alan Hale Jr.
Madrid Steve tries to rescue Spanish Countess that he is fond of.
Marseilles Steve masquerades as a murdered man to inflitrate the underground.
Monte Carlo Steve helps an injured foreign service agent recover photos of a corrupt politician who frequents a casino.
Prague Steve helps a Czech skating star escape from Prague so she can rejoin her husband.
Rome While in Rome investigating the leaking of classified documents from the American Embassy, McQuinn stumbles upon a German counterfeiting plot.
Sofia Steve tries to buy his freedom from the Hungarian secret police.
Tangier Steve encounters a femme fatale spy at a countess' party.
Teheran Steve arrives in Teheran to meet an old friend, but is greeted by a bullet and the news of his friend's death.
Turkey Steve helps the children of an escaped Rumanian industrialist.
---