Suspense
(1949-1954) Half-hour live television anthology series based on a radio show of the same name and featuring actors in life-threatening situations. Surviving copies were preserved from Kinescopes filmed off a live TV monitor in the studio, and so quality is not the best.
---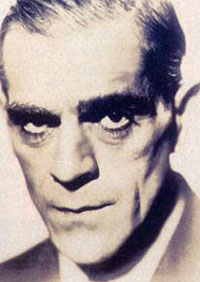 Vol. 1: Double Entry 2/13/1951. A bookkeeper has been fixing the books for years to afford his young, attractive wife. Audit comes....
Dead Fall 1/23/1951. This story of intrigue involves government spies, secret agents and a young scientist.
The Parcel 3/14/1950. A boy is told to deliver a package at a specific time and place to get a big tip, but his customer is murdered by two thugs who then trail the boy.
The Suicide Club 2/14/1950. The members of the suicide club are all men who wish to end their lives. One member draws the card the ace of spades meaning he must kill another member and make it look like an accident.
Vol. 2: Wisteria College 7/17/1951. A young killer finds an elderly victim and moves into a summer cottage with her and her grown daughters.
My Old Man's Badge 3/21/1950. A policeman is fatally shot in the back. His policeman son steps in to solve the case.
Photo Finish 5/23/1950. A brutal killer is photographed leaving the scene of his crime. Blackmail begins.
Edge of Panic 9/12/1950. An insurance agent visits a widow he is doing business with. When she ends up clubbed to death, he thinks he may be the killer.
Vol. 3: Woman in Love 8/26/1952. A woman goes to the underground for help escaping communist Budapest.
The Brush Off 11/14/1950. Leslie Neilsen. When the wife of an attorney turns up dead, it is made to look like suicide. Two crooked detectives are hired to get revenge.
Summer Storm 2/19/1952. E.G. Marshall. When a father and son fight about unpaid rent in their boarding house, the landlord suddenly drops dead of a heart attack.
Black Panther 4/8/1952. Chester Morris. A man is found dead in the subway holding a doll. A nosy reporter follows the trail to a doll shop linked to the mob.
Vol. 4: Remember Me? 8/12/1952. Cloris Leachman. A crook robs a grocery stoer and kills the owner, then is recognized as he leaves by a girl he went to school with.
The Crooked Frame 7/29/1952. A comic strip writer who owns her character quits the publisher and throws people out of work. She is later murdered, but by whom?
The Debt 5/27/1952. A young transient is taken in, fed and put up for the night. When he plans to rob his benefactors he finds one of them already dead and the other unconscious.
Alibi Me 4/22/1952. Rod Steiger. Two men after the same neighborhood business are constantly at each others' throats.
Vol. 5: Kiss Me Again Stranger 4/14/1953. A serial killer prowls the streets of London and an older couple suspect a resident of their boarding house.
The Kiss-Off 3/3/1953. Jack Palance. A falsely accused bank robber gets out of prison, does rob a bank and hooks up with his old girlfriend.
Vacany for Death 1/20/1953. Joan Blondell. A man is abducted by two thugs, who take his fingerprints on various objects then leave him to die.
The Invisible Killer 12/31/1952. Jackie Cooper. A pilot who is grounded due to a nervous condition develops paranoia and dementia and his thoughts turn to murder.
Vol. 6: Help Wanted 6/14/1949. An old man takes a job that seems too good to be true.
Dead Earnest 5/3/1949. A man hit by a car appears to be dead and is sent to the morgue, but he is a cataleptic still very much alive.
A Night at the Inn 4/26/1949. Boris Karloff heads a gang who stole a ruby from an Indian Idol who wants revenge.
The Duel 4/21/1953. Eva Gabor plays a young woman over whom two army officers fight a bizarre duel in 19th-century France.
Vol. 7: The Man in the House 11/29/1949. A young married couple has problems when the wife lives with her elderly mother. An intruder complicates the situation.
The Murderer 10/25/1949. A man finds his wife lying dead on their front lawn. She had been cheating on him, but who killed her?
Dr. Violet 10/4/1949. Starring Hume Cronyn. An engaged couple enter a carnival sideshow of wax figures of famous criminals and meets the creepy tour guide.
The Comic Strip Murder 9/27/1949. A wife whose likeness appears in her husband's detective comic strip fears for her life when the character is being killed off.
Vol. 8: The Quarry 2/17/1953. A lonely widower is followed home by two tough hoods, who continue to shadow him. Why?
Career 1/27/1953. A middle-aged woman spies in pre-WWII Berlin. She falls in love with a German as the Nazis close in on her.
Mr. Matches 1/13/1953. The police investigate an arsonist who burns buildings down for the insurance money.
Monsieur Vidocq 11/18/1952. In the 1850s a police detective visits a retired police commissioner for advice, then starts to wonder how he can afford such a lavish estate.
Vol. 9: The Black Prophet 3/17/1953. Boris Karloff portrays Rasputin. With Leslie Nielsen.
Portrait of Constance 3/24/1953. A private detective gets a lead on a missing person he was once engaged to, and follows it to a cottage in the country with his new wife.
Suspicion 3/15/1949. A married couple has separate health issues. One night the man's indigestion worsens. A doctor is called and discovers arsenic.
The Doors on the 13th Floor 5/31/1949. An elderly woman is murdered by intruders. A neighbor finds her body in the refrigerator as the killers return.
Vol. 10: Collector's Item 9/13/1949. An elderly man asks a record store clerk to stop by his hotel room, but when he shows up the man has been beaten by two thugs.
A Cask of Amontillado 10/11/1949. Bela Lugosi, in his only live TV performance, stars in Edgar Allan Poe's classic thriller.
The Third One 11/22/1949. A dog bites a high-strung girl who is afraid to tell her stressed-out parents who are leaving on a trip.
The Man Who Talked in His Sleep 2/28/1950. A young man who likes practical jokes tells his stepfather he overheard him talking in his sleep. The father's reaction is violent since he does have a secret to hide.
Vol. 11: Murder at the Mardi Gras 4/18/1950. Starring George Reeves and Tom Drake. A Hollywood actor visiting New Orleans is blackmailed for murder by the local mafia.
Dark Shadows 9/19/1950. A blind man has a premonition that a gangster will kill him for witnessing a crime years earlier when he could see, but the thug is supposed to be dead.
Betrayal in Vienna 2/5/1952. In 1913 an Italian Colonel is suspected of being a spy, so he runs, but another spy shows up in his office.
The Purloined Letter 4/29/1952. A wealthy wife schemes to have her husband made new Premier of France, but the current one gets wind of the plan.
Vol. 12: The Corsage 5/13/1952. A girl's body is found by her slassmate in a small farming town. The dead woman had received a corsage and was on the way to discover the donor.
House of Masks 6/10/1952. Two rich spinster sisters live in their deceased father's mansion. A detective warns them to watch out for their gardener.
For the Love of Randi 7/15/1952. Stars Darren McGavin. Two men compete for the same women, then receive a box of lethal candy.
The Beach of Falesa 9/30/1952. Starring John Forsythe. A trader living in Polynesia is married off to a cursed princess, with the intent of killing them both later to break the curse.
Vol. 13: The Moving Target 11/11/1952. A Soviet athlete during the cold war goes to the Olympic Games. His father is held hostage to insure his return, but he learns his father has died.
All Hallow's Eve 10/28/1952. Stars Franchot Tone. A celebrated thief goes mad, kills an antique dealer and meets the devil.
The Tip 12/26/1950. A housewife with a bad heart is stalked by a man with a gun.
Tough Cop 1/9/1951. A good cop is jited by his girlfriend for another man, which greatly upsets him. A year later he is invited to the wedding....
Vol. 14: Telephone Call 3/20/1951. A man poisons his sickly wife's milk, but is seen out the window by someone who then phones him.
The Three of Silence 3/27/1951. A man stumbles out of a speak-easy and dies from a gunshot wound. The owners conspire to frame a gambler for the murder.
The Juiceman 4/17/1951. Cloris Leachman stars. A detective and reporter team up to find the mafia leader in Chinatown.
Murderer's Meeting 4/24/1951. Starring Jackie Cooper. A man murders in a building. While escaping he is mistaken for the murdered man and pulled into a meeting of mystery writers.
Vol. 15: On a Country Road 3/13/1951. Starring John Forsythe. A couple traveling on a dark, lonely stretch of road hear on the radio about a lunatic escaping. They run out of gas....
Black Passage 11/1/1949. A priest guides a traveler to a strange inn, then warns him to stay in his room until morning.
Frisco Payoff 11/20/1951. An undercover postal inspector runs into trouble during a bust when he is rolled during a heist.
The Far-Off House 12/4/1951. A housewife returns home from a vacation, finds her husband gone, the gardener murdered and signs of a stranger living there.
Vol. 16: Pier 17 12/18/1951. The dock workers who load nitroglycerin onto freighters at Pier 17 are on edge. A recent explosion at the harbor killed four men and the FBI believes it was sabotage by an insider.
Go Home Dead Man 4/3/1951. Williams is a pilot who works for Scandinavian Export, flying by night to deliver unknown shipments to somewhere in the Arctic. Feeling something's fishy, he tries to quit but is strong-armed into making another flight.
The Mallet 12/12/1950. A bellicose "magic elixir" huckster travels the circuses in England. The "doctor" is befriended by a handsome couple in a local tavern who get him intoxicated.
Pocketful of Murder 9/5/1950. Cocky newspaper reporter Turk Wilson has made it clear in articles that druggist Max Hensig murdered his wife. When Hensig is acquitted, he puts Wilson on notice.
Vol. 17: Night Drive 2/26/1952. Mrs. Haley takes a buggy ride with Dr. Tabor, whose wife had been murdered along this route.
North of Shanghai 2/12/1952. An embattled American doctor working in northern China finds himself facing Communists and a trial.
Death Drum 1/29/1952. The mayor of a French town reveals the identities of underground members. He's quickly kidnapped by allies and carried to an English home to be executed as a traitor.
The Red Signal 1/22/1952. A supposedly fake medium is hired to a conduct a seance so Sir Alington, a psychiatrist, can observe a patient under stress. She warns the doctor and Clair and her husband Jack to avoid their homes because they are in danger.
Vol. 18: I'm No Hero 6/20/1950. A doctor and family are awakened at night by a gang of hoods with wounded man.
1000 to One 4/4/1950. Detective Sam Cragg goes to meet a client in the "Little Serbia" section of the city and finds the man murdered. Everyone in the neighborhood lives in fear of the unseen C. W. Roberts. a mysterious loan shark.
The Bomber Command 1/10/1950. Three members of a wartime bomber crew reunite in 1950 when the daughter of one of the men is kidnapped.An undercover postal inspector runs into trouble during a bust when he is rolled during a heist.
The Case of Lady Sannox 12/27/1949. Lady Sannox and her doctor lover plot to kill her husband.
Vol. 19: Death at the Stock Car Races 6/21/1963. Episode from late in series that was done on film rather than live. Stock car racer needing a win is up against a young kid.
Goodbye New York 11/8/1949. Down on their luck young couple attempt to flee New York after he accidentally kills his boss.
Yellow Scarf 6/7/1949. In 1897 London, mysterious Mr. Bronson (Boris Karloff) marries an attractive young woman, Hettie, to distract attention from his odd medical work. His demand: she must stay out of his laboratory!
Post Mortem 5/10/1949. Following the sudden death of her husband, Josie marries Doc Archer, the man named beneficiary of her husband's life insurance policy. Investigator Westin is suspicious.
Vol. 20: Mutiny Below 2/3/1953. Mutiny on a rusty steamer against officers they think have a valuable stolen diamond.
A Time of Innocence 12/2/1952. Middle-aged Henry wants to divorce his London wife, Carol, and return home to America, but she intends to keep all of their savings.
The Blue Panther 10/14/1952. Detective Ben Shaley has been hired to guard The Blue Panther, a valuable painting on loan to a gallery. During the invitation-only preview, the painting is stolen.
Set-Up for Death 9/23/19521. An ex-con, determined to "go straight," is pulled back into the criminal life by the unintentional actions of his girlfriend.
Vol. 21: The Funmaster 1958. Angry employee of amusement park takes hostage young couple who wanders in.
The Hunted 6/29/1954. A hunter with questionable morals is caught shooting semi-tame animals in a wildlife refuge. The game warden who catches the playboy hunter hands down an unusual sentence.
Nightmare at Ground Zero 8/18/1953. The Nevada Proving Ground is set for another nuclear bomb blast at 4AM. A harried artist is rushing to finish the mannequins and plans for one of them to be his wife!
The Dance 7/28/1953. A young woman in love with an engaged man, finds the fiancee kissing another man, who soon dies.
Vol. 22: F.O.B. Vienna 4/28/1953. Lawrence Stevens, an American engineer, accompanies a shipment of lathes to an electrical factory in Vienna, but are they really headed behind the iron curtain?
The Old Lady of Bayeux 9/2/1952. A rich dowager seemingly dies of a heart attack while staying at the estate of her nephew, but when an investigator comes the cook is murdered.
Her Last Adventure 8/19/1952. Eva, a wealthy middle-aged woman, marries a man she barely knows and moves into his family estate, a dark, run-down mansion on the Massachusetts coast.
Four Days to Kill 3/11/19521. Johnny, a professional assassin, is sent by his boss to Havana to do a job. His target is his former mentor who taught him everything he knows about killing.
---