Four Star Playhouse
This dramatic anthology series ran on CBS from 1952 to 1956. Four stars alternated weeks starring: Dick Powell, Ida Lupino, Charles Boyer and David Niven. Other movie stars were featured: Ronald Colman, Merle Oberon, Joan Fontaine, Teresa Wright and Frank Lovejoy.
A few episodes are from the similar anthology series Stage 7 (1954-'55). Both Four Star Playhouse and Stage 7 were syndicated together under the title Star Performance.
---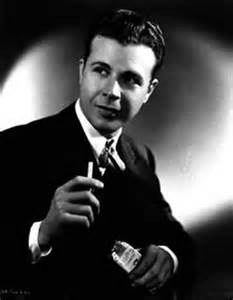 Vol. 1: The Girl on The Bridge March 31, 1955. With Dick Powell, Coleen Gray. An artist searches for the beautiful girl that he once sketched.
The Gift Dec. 24, 1953. With Charles Boyer, Ann Doran. A businessman becomes moody and antagonistic each year at Christmas because it reminds him of his estranged son, who chose to become a geologist instead of following in his father's footsteps.
The Adolescent Oct. 28, 1954. With Ida Lupino, Hugh Beaumont. A school teacher on the disciplinery board, finds herself investigating her nephew's misconduct.
The Bomb Feb. 18, 1954. With David Niven, Margaret Sullivan. A man returns home to find that his neglected girlfriend is now engaged to someone else. In his effort to win back his girl, Richard conceives a plan which leads the three of them into danger.
Vol. 2: Let the Chips Fall Oct. 20, 1955. With Charles Boyer. A shill is hired to find a card cheater in an exclusive country club.
Full Circle Oct. 27, 1955. With David Niven, Joanne Woodward. After receiving a terrible review, an actress heads to the critics home armed with a gun.
The Contest Nov. 4, 1954. With Dick Powell. A detective gets involved in a case of murder where his brother and his brother's wife are the chief suspects.
The Girl on the Park Bench Dec. 3, 1953. Comedy with Joan Fontaine. A beautiful, intelligent, and politically savvy young woman takes up residency in the city park to protest the Mayor's decision to end rent control on apartments.
Vol. 3: A Championship Affair 12/16/1954 A renowned professional bridge champion (Boyer) returns to (openly) woo his long lost, but married, love (Miles). In circuitous fashion, his unselfish love leads him to (secretly) help her bridge-addicted husband (Ross Elliott) choose to finally gain success in life.
The Frightened Woman June 23, 1955. A woman's loneliness leads her to re-experience her long repressed (20-year old) pain-associated memories (albeit benign themselves). The mystery: is she (Merle Oberon) insane?
A Study in Panic April 8, 1954. With Dick Powell. After a newspaper columnist is threatened he investigates further to get the real story.
Vote of Confidence Nov. 11, 1954. With David Niven. A swindler sets up a fund for the underprivileged.
Vol. 4: Tunnel of Fear 1/19/1956 While traveling alone in a train compartment, an elderly, wealthy, wheelchair-bound man (Cedric Hardwicke) is confronted by a younger man (David Niven), whom he had double-crossed over twenty years ago.
Interlude Oct. 14, 1954. With Dick Powell. A young woman from a wealthy family is graduating from an exclusive school with neither her parents nor close friends attending.
Village in the City April 22, 1954. With David Niven. A beautiful model is murdered in an artist's apartment. The mystery is complicated by the fact that several men were in love with the model, each with a motive for killing.
The Wild Bunch Feb. 17, 1955. With Charles Boyer, Natalie Wood. After a charmer sweeps a pretty widow off her feet and marries her in haste, she confesses that she has money and three children.
Vol. 5: Detective's Holiday March 4, 1954 With Dick Powell, Dick Foran. Directed by Blake Edwards. A detective must decide whether to arrest a young woman wanted for questioning   by the police or to forget he ever saw her.
Operation in Money March 11, 1954. With David Niven. A bank teller has his application for a raise refused.    To press his point he robs the bank and arranges a parley.
Stuffed Shirt Jan. 13, 1955 With Charles Boyer. A botanist finds that his wife is just a beautiful adventuress interested in his money and other men.
Watch the Sunset June 7, 1956 With Dick Powell, Joanne Woodward. After five years in a mental institution, a man's wife returns home to resume a normal life. His problem is complicated by the fact that  he has fallen in love with his secretary.
Vol. 6: A Spray of Bullets 11/3/1955 With Dick Powell. A sheriff tries to keep his failing eyesight a secret, but a vicious outlaw learns the truth and challenges the lawman to a gun battle.
A Place of His Own Oct. 8, 1953. With Charles Boyer. The Commander, a mildly brain injured war hero, lives with his greedy family. All he wants is his own house, while all they want is to preserve their failing wealth, at all costs.
Sound Off My Love Feb. 12, 1953. With Merle Oberon. A woman buys a hearing aid, just in time to hear her husband plot her murder.
A House for Sale Dec. 31, 1953. With Ida Lupino. A woman looks for a house for her returning war hero husband and encounters a dangerous criminal inhabiting the house.
Vol. 7: The Witness Oct. 22, 1953. Dick Powell, Charles Bronson. A defense attorney idles in a swank restaurant while his client's on trial for murder. The attorney's PIs search for a female witness who can get the defendant off, so the attorney avoids court to keep delaying the trial.
Ladies On His Mind May 21, 1953. With Ronald Colman, Benita Hume. A psychiatrist has difficulty in remaining detached when treating beautiful women.
Award June 30, 1955. With Ida Lupino, Franchot Tone. A ruthless Hollywood actress flops miserably in the only stage play she ever attempted. She asks her director to teach her to become an actress.
Knockout Jan. 1, 1953. With Broderick Crawford. A young middleweight boxer finds at the height of his career that his championship fight has been fixed.
Vol. 8: Willie Dante Over the four season run of Four Star Playhouse, Dick Powell made eight episodes as Willie Dante, owner of a swank restaurant with illegal gambling in the back room. Here are four of them!
The House Always Wins April 28, 1955. One evening, Willie sees an old flame with a man and another couple, The woman, still caring for Willie, tells him that the people she's with are planning to rob his casino.
Stacked Deck June 28, 1956. With Dick Powell. Willie Dante, owner of a gaming house, is threatened by blackmailers. They want to use his place for a payoff.
High Stakes Jan. 26, 1956. Willie Dante, wily gambler-restaurateur, becomes a target for murder because of his latest romantic interest.
The Squeeze Oct. 1, 1953. Stan, the son of the DA, is a secret gambler. He loses big in Willie's joint and pays by check. Stan's pretty sister shows up to ask Willie's help. Deras, a gangster up before the Grand Jury, wants to get hold of Stan's check to blackmail the DA.
Vol. 9: Meet McGraw Feb. 25, 1954. With Frank Lovejoy. A private detective is hired by a beautiful woman to act as her bodyguard when she claims that her gangster husband is jealous and planning to kill her.
The Long Count March 27, 1955. With Frank Lovejoy. A private detective (McGraw) with an eye for a fast buck finds himself in hot water when he investigates the murder of a boxer. This is actually an episode of the similar anthology series "Stage 7" that ran for one season in 1955.
Love At Sea Oct. 15, 1953. With Merle Oberon. A journalist's wife who, while alone on a sea voyage, becomes the center of male attention.
Madeira, Madeira April 14, 1955. With Charles Boyer, Angela Lansbury. Jacques Goudet visits the Portuguese island of Madeira seeking the widow of his closest friend. He has reason to believe she is involved in her husband's mysterious death.
Vol. 10: Something Very Special Dec. 1, 1955. Charles Boyer. A man, grieved at his wife's death, leaves his daughter with her grandmother in Paris. Five years later he returns for her, but the girl does not believe he really wants her.
Note of Fear 5/15/1955 Jan Sterling ....... Marge A former girlfriend of a convict scheduled to be executed refuses to supply him with an alibi, he tells her that she too will die on his execution day. This is actually an episode of the similar omnibus series STAGE 7.
Nightmare at Lark Cottage March 24, 1955. Charles Boyer, Beverly Garland. A mysterious stranger comes to the home of a young woman whose husband has just escaped from prison.
Broken Journey Oct. 1, 1953. David Niven. A sharp-witted safecracker is placed in a small-town jail for temporary confinement. While his captors are absent, he devises a unique method of escape.
Vol. 11: Night Ride 5/7/1953. David Niven. Five people, one a murderer, are trapped on a subway.
Wall of Bamboo 4/19/1956 Charles Boyer. An American intelligence officer falls into the brutal hands of a derelict white man now risen to power in Red China.
The Devil to Pay 11/10/1955. Charles Boyer. A successful businessman accepts a deal with the devil to modernize the administration of hell. Methods prove too efficient for his own good.
The Room 12/10/1953. Dick Powell. A doctor visits a primitive Cuban village and discovers that for hundreds of years the people have lived in dread of a voodoo king.
Vol. 12: Search in the Night
11/5/1953. Frank Lovejoy. A reporter becomes very curious when a beautiful woman hires a diver to recover her purse from the bottom of the river.
Kiss for Mr. Lincoln
2/3/1955 Joanne Dru, Dick Foran. A young woman teaches her timid husband some things about love when he tries to show her the importance of supporting Abraham Lincoln for the Presidency.
Once to Every Woman
3/1/1956. Phyllis Coates, Teresa Wright. A lonely spinster falls in love for the first time in her life. But unknown to her, the man is married.
Lady of the Orchids
3/18/1954. Lili Palmer, John Howard. An architect's wife endangers his career when she is involved in a car accident by flirting with the driver.
Vol. 13: Firing Squad
10/6/1955. David Niven. A WWII captain must oversee an execution he doesn't want to happen.
No Identity
3/12/1953. David Niven. A young boy fights to win his foster mother's love.
Collar
4/7/1955 David Niven. During the Indian wars of the 1870's, a priest is captured by the Indians. After two years of torturous captivity, he is put to the test: can he forgive his tormentors?
Touch and Go
4/26/1956. David Niven, Beverly Garland. A scuffle between two friends brings sudden and accidental death to one of them. The survivor, believing he will be accused of murder, has only four hours to find the only person who can testify that the death was accidental-the dead man's fiancée.
Vol. 14: Second Dawn
2/4/1954. Charles Boyer. A man born without sight is told that an operation may give him vision. He hesitates, fearing that the world he has created in his imagination may be false.
Last Voyage
4/23/1953. Charles Boyer. A sea captain en route to the Orient discovers that a time bomb has been planted on his ship.
Doctor and the Countess
4/29/1954. Charles Boyer. A famous plastic surgeon meets a beautiful countess on an Atlantic liner. She pretends she loves him to get him to perform a strange operation.
Officer and the Lady
12/18/1952. Charles Boyer. An incurably ill child's desire to see his father brings about a great transformation in the character of a knavish pickpocket.
Vol. 15: The Answer
2/4/1954. David Niven. Deacon, a scholarly bum, attracts the attention of a successful writer who becomes interested in a play which has taken the unfortunate scholar ten years to prepare.
Henry and the Psychopathic Horse
4/23/1953. David Niven. While visiting a western ranch, a psychiatrist tries to use applied psychology to break a wild horse.
The Book
4/29/1954. David Niven. An author whose curiosity about a piece of paper found in a library book leads him to a gang of spies.
To Whom It May Concern
12/18/1952. David Niven. A timid and conscientious bank employee devotes his spare time to the study of stocks and bonds until the cruel hand of fate enters his life.
Vol. 16: Man of the World
2/4/1954. David Niven. A bored husband looks for romance with a girl he meets on a train.
The Wallet
4/23/1953. Charles Boyer. Andre, a headwaiter, finds a customer's wallet containing a large sum of money.
Fair Trial
4/29/1954. Dick Powell. A TV Newsman goes to a small town to cover a lynching. He has anything but an open mind about the details of the story until he meets a girl who tries to explain things to him.
Yellowbelly
12/18/1952. Frank Lovejoy. After serving and being wounded in World War 2, a captain is recalled to duty in Korea. Because of his resentment, he is branded a coward by his company and faces removal from his command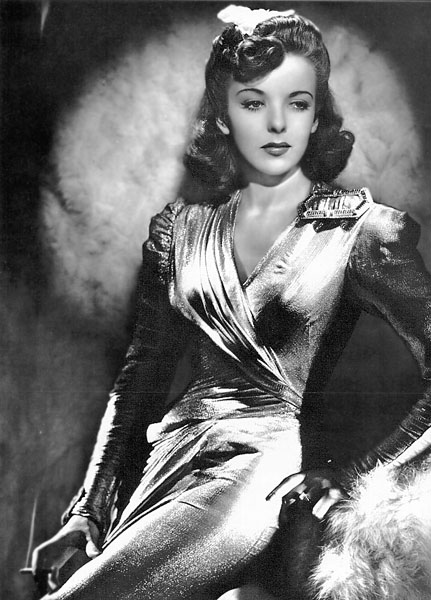 Vol. 17: Breakfast in Bed
1/20/1955 David Niven. A successful commercial artist is happy with his life until a beautiful model insists he should be painting "great works."
Safe Keeping
2/9/1956 David Niven. An American newspaperman is given an important letter to smuggle out of a foreign country. He then becomes involved romantically with a beautiful spy who also wants the letter
Second Chance
6/14/1956 David Niven, Beverly Garland. A Hollywood screenwriter, in love with an ambitious actress, finds she is using him to further her career.
Young Girl in an Apple Tree
4/10/1955 Episode of "Stage 7" anthology series. Ann Harding, Regis Toomey. The owner of a small curio shop dreams of the idealistic young man who left his home town and her many years before.
Vol. 18: Face of Danger
10/13/1955 Ida Lupino, Dick Foran. A 100-year-old woman recalls her romance with a desperado during the days of the old West.
With All My Heart
4/21/1955 Ida Lupino. An overweight woman watches her doctor boyfriend marry someone else.
Looking Glass House
11/24/1955 Ida Lupino. A woman is surprised when her fiancé turns out to have been married before.
The Listener
2/2/1956 Ida Lupino. A woman plots to murder her husband in order to collect his insurance. Her plans are overheard by her father-in-law.
Vol. 19: Uncle Fred Flits By
5/5/1955 David Niven. An erratic practical joker pays a visit to his childhood home in London. He encounters a straitlaced family that is trying to put an end to the daughter's engagement to a man they consider beneath their position.
For Art's Sake
11/26/1953 David Niven. A playboy decides that the way to get a pretty young painter to concentrate on him is to discourage her interest in art.
Eddie's Place
3/10/1955 Ida Lupino stars as a parolee, Ellen, whose efforts to keep out of trouble only involve her in a murder.
Masquerade
4/15/1954 Ida Lupino. A costume ball during the New Orleans Mardi Gras turns sour when the family hosting the festivities discovers that their cousin has escaped from jail.
Vol. 20: Man in the Cellar
9/30/1954 Charles Boyer. A psychiatrist commits a man to an asylum on grounds he has homicidal tendencies.
Here Comes the Suit
11/17/1956 David Niven. Because of his thrift, a very conservative and proper young man finds himself forced into wearing a rather garish suit. As a result, his personality undergoes a remarkable change.
Matter of Advice
10/29/1953 David Niven. A pediatrician who advises mothers on raising their children finds himself in difficulties with his own brood.
The Hard Way
11/19/1953 Dick Powell. Another adventure of Dante written by Blake Edwards and directed by Robert Aldrich.
Vol. 21: The Executioner
6/9/1955 Charles Boyer. An army major in the service of a totalitarian government is ordered to assassinate an American physician.
Red Wine
3/8/1956 David Niven. On the trail of a murderer, a detective goes undercover to gain access to a remote island where he believes the killer has fled.
One Forty-Two
5/24/1956 Dick Powell. A priest is called in to stand by a tyrant dictator threatened with assassination. The entire population of his small country, through mass "thought transmission," wills his death.
Tiger at Noon
2/27/1955 Episode of "Stage 7." Stephen McNally. A police detective visits a fortune teller intending to cite her for fraud. Within twenty-four hours, her predictions not only come to pass, but will probably save his life!
Vol. 22: The Island
12/4/1952 David Niven. A dramatic saga of a rebellious physician on an island in the South Pacific.
The Gun
2/11/1954 Dick Powell. After his gun is stolen from his home, an off-duty police detective desperately tries to prevent a tragedy.
The Good Sister
1/27/1955 Teresa Wright. An American nun in Germany plays Cupid for a Czech orphan girl and an American soldier.
Greatest Man in the World
3/13/1955 Episode of "Stage 7." Pat O'Brien, Ann Doran. A mechanic invents a new carburettor, but his invention is rejected by management. Unable to face his failure, he plans to leave his family before they find out.
Vol. 23: These four are all episodes of STAGE 7.
Appointment in Highbridge
2/6/1955 Dan O'Herlihy and Phyllis Coates. A meeting 10 years later awakens the memory of a romance between a British Army captain and an American Army nurse.
The Deceiving Eye
1/30/1955 Frank Lovejoy, Ann Robinson. College criminologist professor Fletcher is accused of murdering one of is students.
The Legacy
2/13/1955 Vanessa Brown. A grandmother dies. Though Julia had spent three selfless years attending the sick woman, she must vie with her selfish cousin Julian for the inheritance.
Press Conference
3/13/1955 Dennis Morgan. An incident from a lawyer's past jeopardizes his chances for the future.
---