Anthology TV Shows
Anthology TV Shows were quite popular in the 1950s. They presented a complete story each week - drama, comedy, western or suspense - with a different case. Festival offers numerous episodes of these anthology shows: Four Star Playhouse, Climax, Westinghouse Studio One, One Step Beyond and others.
This page lists some rarer anthology series of which not many episodes are available.
---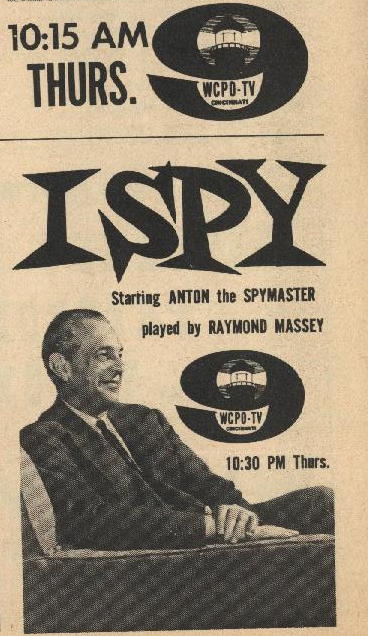 I Spy

(1955-56) True stories of famous spies from history, hosted by Raymond Massy.
Bits and Pieces
The sardonic spymaster Anton (Raymond Massey) hosts and narrates a WWI story set at a Warsaw hotel, where beautiful German super spy Maria Sorrell uses her wiles to wheedle secret information out of lovestruck Russian soldiers caught in her web.
Green Coat
In Cairo, Napoleon Bonaparte carries on a secret affair with the wife of one of his captains. English spies conspiring to kill "The Little Colonel" make the captain aware of his wife's infidelity - and plant in his mind the idea that Napoleon deserves to die.
The Amateur
(1955) The story of Confederate spy Belle Boyd.
Bismarck's Super Spy
The story of spy Wilhelm Steibel, who created the spy network used by every country since.
Telephone Time
The Stepmother
Following the death of his spouse, Tom Lincoln brings home a new wife. Young Abe resents his new stepmother, but she slowly wins him over with her kindness.
Alice's Wedding Gown
Reform school girls are filled with hope when one of them invents a story about her imaginary upcoming wedding. Stars Fay Wray, Norma Eberhardt.
Again the Stars
(1956) Dr. Philippe Pinel tries to modernize mental therapy.

Grandpa Changes the World
(1956) In 1735, New York publisher John Peter Zenger is sued for libel by Governor William Cosby, after accusing him of embezzlement in print. Zenger's case is taken up by legendary litigator Andrew Hamilton, roused from retirement for his final case -- one that essentially puts the freedom of speech on trial. Stars Thomas Mitchell, Reginald Denny.
Telephone Time & Conrad Nagel Theater
Conrad Nagel: Model Couple
- (1953) In an English town, a marriage is almost destroyed when the wife inherits money from a mysterious Frenchman.
Conrad Nagel: Unknown Madonna
- 1953 A famous painter meets a girl of the streets. He paints her portrait and falls in love with her.
Telephone Time: Jumping Parson
Billy Halop plays Chaplin's Lt.Ray Hall in this true story. He battles his fear and a fellow soldiers of jumping out of an airplane. They both jump and conquer their fear and Chaplin Hall survives the war and becomes a doctor.
Telephone Time: Stranded
Bette Davis as a strong-willed Minnesota teacher trapped with her pupils in a ramshackle one room schoolhouse during a record-setting blizzard. With House Peters Jr., Edd Byrnes.
Invitation Playhouse: A Pair of Shoes
Stage 7 - Vol. 1
Time of Day
Charles Bronson, Peggy Ann Garner Complications arise when a politician's daughter befriends a poor boy from the wrong side of the tracks. Starring Peggy Ann Garner, Charles Bronson.
Billy and the Bride
Angela Lansbury New Yorker Vanessa marries cowboy Archie, and moves to his desert ranch. While Archie and a posse are out hunting Billy the Kid, Vanessa - the tenderest of tenderfeet - unknowingly opens her home to the outlaw.
Traveling Salesman
George Montgomery A family man with eight kids, catches the eye of two pretty waitresses. Their boyfriends, however, are thugs and decide to teach him a lesson he won't forget.
Fox Hunt
Dennis Morgan On the bloody trail of notorious gold robber Fox Durkin, a ranger organizes a posse - unaware that the saddle tramp he just enlisted is the ruthless killer.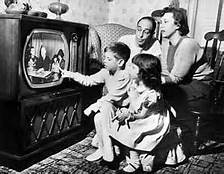 Stage 7 - Vol. 2
Appointment at Highbridge
2/6/1955 Dan O'Helihy, Phyllis Coates. A meeting 10 years later awakens the memory of a romance between a British Army captain and an American Army nurse.
The Deceiving Eye
1/30/1955 Frank Lovejoy. College criminologist professor Fletcher is accused of murdering one of is students.
The Legacy
2/13/1955 A grandmother dies. Though Julia had spent three selfless years attending the sick woman, she must vie with her selfish cousin Julian for the inheritance.
Press Conference
3/20/1955 Dennis Morgan. An incident from a lawyer's past jeopardizes his chances for the future.
Douglas Fairbanks Presents

Hollywood legend Douglas Fairbanks, Jr. hosted, produced and often starred in this top drawer British anthology series which ran from 1953-1957. Although generally filmed in England, some episodes were filmed in Germany with all German actors.
Murderer
(1956) Sullivan (played by Fairbanks) is a professional blackmailer, a crook and a murderer whose domestic affairs are not going too well. Another man hires him to kill someone else's husband - which turns out to be himself."
Ship Day
(1956) On a small island the most exciting time of the month is the day when the ship calls, bringing supplies. But on this ship day, they need more than supplies - they need a doctor.
A New Life
(1956) When Susan Braden, a young woman doctor, joins a medical mission in Malaya, she is appalled by the harsh methods employed by Doctor Lambert, the old fashioned doctor in charge of the mission. She decides to take action.
The Dunce
(1956) Paul Nueller, a slow-witted merchant seaman, returns after fifteen years to the Austrian village that knicknamed him "Dunce". He has come to avenge the death of his sole benefactor, found dead in the street six months before. His old persecutors and his fists soon land him in trouble.
Counterfeit
US Counter Intelligence Officer Bill Campbell (Fairbanks Jr.) stumbles upon the identifty of a gang of counterfeiters. But Campbell is in love with an Austrian girl - a girl desperately in need of money.
Flight of Birds
Two young gypsy refugees, who have never known their parents or a permanent home, find shelter in the castle of an aging Baron. Stars Margaret McCourt, Richard Palmer.
Crossroads

(1955-'57) Half-hour TV anthology series dramatizes the lives of clergymen of all faiths and the problems they face in both their professional and personal lives.
Paratrooper Padre
A young boot-camp private makes a selfless sacrifice to save the life of the platoon's least favorite member - an angry loner with a troubled past. Starring Donald Woods and Charles McGraw.
Lifeline
Working for the mob in an illegal casino doesn't trouble a woman's conscience until the syndicate bosses hire her naive younger sister. Starring Barbara Hale and Regis Toomey.
Last Strand
After an unsuccessful suicide leap from her hotel window, a hospitalized young actress is terrified of the upcoming Christmas holiday, sure that it heralds her death. Starring Conrad Nagel and Mala Powers.
9:30 Action
A young mother's shady past catches up with her when an ex-partner in crime returns from prison to recruit her for a new heist. Starring Richard Arlen and Susan Oliver.
Other episodes of CROSSROADS at
Crossroads.
Alfred Hitchcock & Thriller
These are the only public domain episodes of these classic suspense/horror anthology series.
Alfred Hitchcock Presents: The Cheney Vase
(1955) Hitchcock introduces and comments on a strange tale. When Lyle Endicott is fired from his job at an art museum, he comes up with a plan to take advantage of a trusting invalid whom he befriended at the museum.
Alfred Hitchcock Presents: The Sorceror's Apprentice
(1962) Rather gruesome episode written by Robert (Psycho) Bloch. A magician takes a simple-minded runaway under his wing. But the magician's wife has a sinister idea for the manipulable young man.
Thriller: The Return of Andrew Bentley
(1961) Boris Karloff introduces a particularly scary episode starring One Step Beyond's John Newland. White magic practitioner Amos Wilder kills himself after securing his nephew's sworn promise to guard his body against evil spirits. The nephew must never leave his uncle's mansion, to protect the shire from the return of black necromancer Bentley, cast back to Hell by Wilder.
---